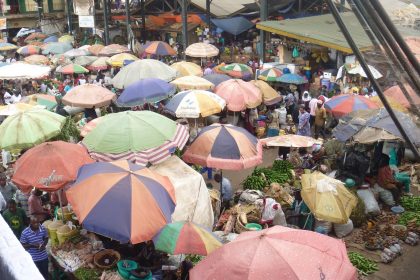 Reading Time:
2
minutes
After several market fires over the years, you would think another fire at St. Balikudembe Market, also known as Owino would be less surprising or perhaps even less tragic? The answer is no. The Owino society is more than the market and the wooden stalls that burnt down yet again. So far it has been testimony of the city to overcome tragedies. The last time the market went up in flames, traders fearful that sinister forces were at work started rebuilding almost immediately.
The market bounced back to normal in a matter of weeks. The fire, like the Kasubi Tombs inferno, took on political implications. Within the market on an ordinary day, traders stand on each other's shoulders. There are internal broadcasts of self-help news, prayers and debate. If the wider society is uneasy one can feel the pulse in the market. In this way Owino is a very political place. It was a repository of some of the bad blood between the Central Government and the Buganda Kingdom whose celebrations this weekend (for the 18th Coronation Anniversary) will likely be overshadowed by the fire. The new fire will add to the desperation in the City, which is going through hard economic times. This weekend the buzz was about sugar rationing or even panic buying. One cannot help but feel a dark cloud stalking Uganda. Strikes, fires, political disagreements and a general feeling of the wheels coming off the bus can be heard in offices, meetings and café's.
Am not sure how fast the market will be re-built. If there is anything that will gesture to the city's resilience in this trying times is for it to be restored. Where the gulf between the rich and poor of the city is widening, a modern market in Owino will continue to act as a bridge between Golf Course ( Where Garden City and Nakumatt are) and Downtown. And Owino deserves a new market if only because it's old structures were vulnerable to fire to start with. If the City were serious it would probably expand the market by knocking down the nearby Nakivubo Stadium. Jennifer Musisi over to you.
Comments
comments