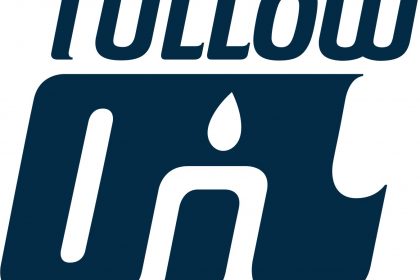 Reading Time:
3
minutes
Today, Tullow put out an interim statement saying amongst others that " In Uganda, despite further delays, final approval from the Government is expected shortly to enable the farm-down to CNOOC and Total to complete". This had been our position on this blog at the last posting. However there is some affirmation now.
Last Friday, Commissioner Ernest Rubondo, the head of the Petroleum Exploration and Production Department was a speaker at State of the Nation, a dialogue organised by ACODE.
He gave a speech( Speech at ACODE Meeting 03112011) on behalf of Energy Minister Irene Muloni) which offered a policy and calendar view of the current state of the oil sector- as seen from the government perch.
Since we were sharing a table ( I offered comments on the political context of the oil debate and challenges the oil sector faced from the region) I asked him when he expected the farm-down done.
" The ( partners) are ready to sign" he said referring to the companies and the government. In his comments however he hinted that politicians ( in parliament and elsewhere) had to make a choice about some of the commercial aspects of the oil sector like the farmdown since these processes can have direct effects on the calendar of progress.
Later I heard from a senior member of the NRM Caucus – the ruling party congregation in Parliament, that they had whispered to the President that while the farm-down proceeds, his position on stabilisation clauses be maintained. While unconfirmed this may yet be a cause of further delays. Initially I was told that the companies had removed protection on matters of the environment and human rights issues. I have not mined this field of conversation completely however.
Hanna Waddilove in a broad analysis of the oil sector hints to this tension over protection clauses though. Her analysis for African Arguments  broaches the broad issues that touch the political risk profile of Uganda that we discuss here on the blog – without the detail.
Uganda's new oil bills will reportedly be tabled in the House next week to start a different debate on the substance of public oversight of this sector which ascended so dramatically in the previous weeks.
Lets brace ourselves.
On a truly sad note, I received a call from a friend to say Prof Dan Nabudere had died in Mbale. Its been a while since I met Nabudere. He is a fiercely independent minded thinker and Ugandan freedom fighter who together with Omwony Ojok, Rash Tandon, and Edward Rugumayo were known as the Gang of Four for their influence on Uganda's interim government after the fall of Idi Amin. I enjoyed immensely talking to Nabudere and working with him as a journalist. He was in many ways a humble human being except in his thoughts and beliefs.
Obituaries will cover his contributions more aptly but I have felt a sense of gradual loss of the culture of intellectual activism that located itself in the 50's, 60's, and 70's. Over the last 5 years I have spoken to several of that generation about that flowering including Ngugi Wa Thiongo, the late Nabudere himself, Ali Mazrui, Abu Baker Mayanja ( R.I.P), and Mahmood Mamdani. With Nabudere's death, I almost feel like am being deprived of good friends.
It was Wathiongo who gave the most insightful explanation. That the intellectual flowering then was in response to the great and pervasive effort to tackle colonialism and its impact. One wonders if as the world changes in such dramatic ways and Africa faces complex challenges ( some of it framed in the same language of re-colonization) if a renaissance is afoot somewhere.
After his friend Omwony Ojok died- Nabudere wrote a commentary on those times that I published here. May his soul rest in Eternal Peace.
Comments
comments