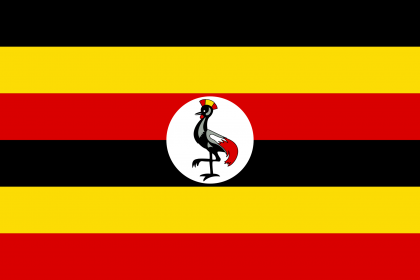 Reading Time:
3
minutes
In the 1970's, a Marxist leaning, young passionate Ugandan with an idolisation of all means possible (including violence) to achieving a victory for "good over evil" turned up at Monduli, the Tanzanian Military Academy.
Looking at the young, eager soon to be soldiers before him, the teacher/soldier raised his chalk to describe just what awaited the new fighters away from the cool air of Arusha in distant battle grounds literally hundreds of miles away.
One of the students in attendance, we are told, is the debonair career soldier, Gen Ivan Koreta. According to Koreta, he was told that his job would be to dismantle bad regimes; from the blood thirsty Idi Amin in Kampala to apartheid South Africa, boot the kleptocracy of Marshall Mobutu Sese Seko and dig in for a long fight with the menace of political Islam in Sudan which had created slaves out of black southerners among others.
Recalling this breezy afternoon session of "political education" at Monduli so long ago, Koreta said he had spent all his time as a soldier fighting these various wars. This story was told to me by a military researcher and may help explain the often confusing "foreign policy" of Uganda.
The Marxist in the story is Gen Yoweri Museveni, who through out his years in the bush was as comfortable with a chalk at the black board as he was with a Kalashnikov. Uganda under Museveni has been responsible for aiding the re-creation of four neighboring states- in Burudi through negotiation, in Rwanda and Congo through warfare and South Sudan through a combination of both war fare and negotiations.
The mwalimu Museveni is not a strutting young man anymore but going by the accusation of Ugandan influence in the recent Kenyan election- his inclination at intervention in the neighborhood is still strong. Times have changed and like the good book notes – it may be the time to gather and not throw stones.
Uganda's participation in the reconstruction of the politics of the region has come at great human cost. In Rwanda, a war fought from 1990 by Ugandan military officers (one of them is now President) ended in the 1994 genocide where over a million people died.
That tragedy continues in Congo today where millions remain insecure and millions have died. In South Sudan and Northern Uganda, millions were interred in camps, hundreds of thousands have died in the confluence of conflict between Uganda and the Khartoum regime.
Another take on that history is that new, even democratising states have emerged from this that while their ascent may be questionable hold the hopes of even millions more.
Rwanda is a viable promising state as is Burundi where a unique constitution hopes to undo decade long tensions between the Tutsi and Hutu there. DRC has held its first democratic election and a new state has emerged in South Sudan.
Today, Uganda's large import bill is converted into re-export dollars while local industries like Mukwano and Oscar look to placing books and soap in the homes of Congolese, Rwandese and Sudanese.
The net increase of Ugandan trade with these new states is close to US$ 200 million every year while regional integration has brought Burundi and Rwanda into the embrace of Eastern Africa.
However Uganda's record at retaining its gains or even articulating its policy has been poor. Relations with Rwanda plunged, the peace in Burundi is more in peril today than a year ago, there are serious problems with DRC which is accused of supporting the Lords Resistance Army, and factional schisms within south Sudanese politics threaten to make it the biggest national security challenge to Uganda ever.
Add to this the sloppiness with which the situation in Kenya has been handled and it does not take a genius to figure out that Uganda needs to take a breath and ask- where do we go from here.
While Uganda has been busy precipitating change in the neighborhood- it has been changing itself. A largely young population of over 30 million sits on a poor economy, bloated government and declining public goods.
Uganda needs a foreign policy that is less antagonistic today than the days when names like Idi Amin, Habyarimana and Mobutu and Nyerere were still around.
While soldiering may be necessary to protect the state, the real war is now in boardrooms and requires handshakes and not bullets. Today Uganda needs to spend its diplomatic capital to urgently prevent the further isolation of Tanzania, support for Burundi's democracy, integration of Rwanda, regeneration of Congo and stabilisation in South Sudan. The question to ask Gen Koreta is, can his generation fight this new war?
What would President Museveni say today if he were to give that class about the challenges of the next 30 years? Kenya's crisis has shown that business as usual is clearly not advisable. The writing is on the wall.
First published in the Daily Monitor Kampala
Comments
comments