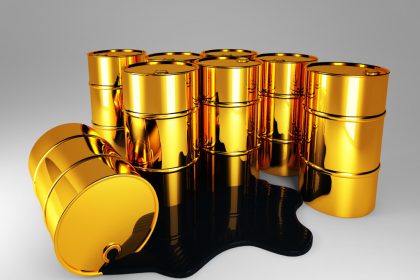 Reading Time:
12
minutes
Briefings Black gold or commercially viable oil deposits have been discovered in Uganda generating quite a buzz what the future will look like when oil dollars start flowing into resource starved government programs.
So far little public discussion has gone on about that future. News on the oil has been limited to periodic statements from the oil exploring companies and politicians largely about the status of the explorations.
In mid-may, a group of civil society activists met at Riviera Hotel in Hoima, one of the Districts where potential oil fields exist and put out a statement asking for a transparent and all-inclusive dialogue between stakeholders over future oil exploitation. Indeed, a momentum can be expected to build around the future of the oil even if not a single barrel has been sold yet.
So far groups that have been vocal about their inclusion are the Kingdom government of Bunyoro, Parliament and Environmental lobbies.
The main stakeholder in the Uganda oil project however remains the Executive arm of government. Like in many areas in the developing world where oil exploitation has been associated with internal conflicts, environmental damage and deepening poverty, many who are engaged in debating Uganda's future with oil ask whether it will be a blessing or a curse.
According to President Yoweri Museveni an Oil and Gas policy will settle the doubts of those who believe the oil would be a curse. Such a policy he said would "create lasting value for the Ugandan people". Much of what he outlined, in a speech on Uganda's 44th Independence Day, about the principles for the gas policy is based on best standards. The oil policy currently being ironed out by the relevant Ministries, he said, would ensure transparency in the management of future oil resources as well as environmental conservation.
Still a restive Parliament has asked to examine the exploration and exploitation agreements signed between government of Uganda and the two principal companies involved, Heritage Oil and Gas and Tullow Oil. The request is yet to be met. In what the President described as counting the eggs before they hatch, some parties like an optimistic Bunyoro Kingdom has even gone further and appointed an "oil minister".
These moves center mainly on the question of how future oil revenues will be invested should they come online. Uganda is not alone in following a path where optimism over oil dollars confronts the harsher reality of exploiting oil as a resource.
In general terms what influences the unique experiences of different oil exploring and exploiting countries can be grouped broadly into factors that are internal and external to a country. External factors are often outside the reach or control of a country's institutions. Its against this background then that these series of articles seeks to understand what Uganda's experience will be as it goes about charting a healthy future based on improved future revenues from oil.
One of the immediate factors external to Uganda is the security around her oil fields. This is a key consideration for the sustainable extraction of the oil in the future. It also factors in on how the logistics of that exploitation ( rigs, pipelines and refineries) will be organized, a major investment for the extraction companies and the government.
In Uganda's case the areas where oil has been discovered account for approximately 12,000 sq Km.  They are two concessions to the Heritage Oil Corp. as we well as a block located in the adjacent areas in the Democratic Republic of Congo, operated by Tullow oil. Another company, Hardman Resources of Australia which featured in the early stages of exploration has since been bought by Tullow for approximately 1 billion dollars putting Hardman's Uganda interests in their hands.
The immediate neighborhood of the oil discoveries, held by the two main companies is plagued with militia groups that have not yet submitted to the authority of Kinshasa. A concerned Ugandan government has deployed its elite troops in the mountainous border and is applying diplomatic pressure on the Congolese authorities to establish its authority in the region. This will forever be an uphill task for DRC. Uganda, Rwanda, and DRC have a tripartite system for monitoring armed groups in the region but so far so disarming specific groups has not happened. The vast Eastern DRC area with its mineral rich areas provides a going incentive for these groups, including rebels hostile to Uganda, Rwanda and even the Congolese governments. Lucrative but illegal gold and diamond trade could rival oil in the short term. Oil requires stability but blood diamonds thrive on instability.  An investigative report by the BBC recently uncovered a cover-up by the United Nations itself when its own DRC contingent of peace keepers was involved in good trade with one of the rebel groups, FNI. The Pakistani blue helmets even armed rebel groups and created a network for gold trade linking Indian businessmen in Kenya, the Congolese army as well as the rebels. Consider this statistic; legal gold exports from Uganda in 2006 grew by 68% from US$ 73,072,000 to US$ US$ 122,579,000. The main destination for gold was the United Arab Emirates. Much of that gold, knowledgeable sources say is from Congolese minefields.  Uganda issues gold receipts to certify the exports but how large could the illegal trade in gold let alone diamonds be?
Oil discovery in Uganda therefore faces some significant threats that pose difficult diplomatic and military challenges. Some of the freewheeling groups in Congo are Ugandan rebels wanted by the International Criminal Court.
In November 2005, the Lords Resistance Army shifted the theatre of its 20-year conflict with the government from Northern Uganda to North eastern Congo. LRA combatants have established at least one reported base in the Garamba National Forest where in January 2006 they repulsed a Guatemalan UN force killing 8 soldiers. LRA's No two and main strategist Vincent Otti commenting on the Northern Uganda peace talks warned that if the talks did not succeed Kampala would never enjoy the fruits of recently discovered oil. It would be good to keep in mind that the LRA's strategies have drawn from the regional power struggles. A militia client of the Khartoum regime of Omar El Bashir, the LRA as a destabilizing force in the oil producing areas cannot be taken lightly. Recent reports suggest that the group still has supply lines from Khartoum, and are training a small army in the Central African Republic, a kind of mercenary strike force. There are also other armed Ugandan groups including remnants of the Allied Democratic Forces in Congo that have traditionally operated in the immediate border of Western Uganda. One scenario which will make it virtually impossible for the Ugandan military not to intervene again in Congo is if there is a fusion of anti-government groups in its wild east. Managing these military and diplomatic challenges will form a major part of future oil exploitation. One bright light is that the oil belt runs through all three countries including Rwanda. A company called Vangold Resources recently begun negotiations with the Kigali to conduct tests in the north western part of Rwanda to establish how much if any of the oil discovered in Uganda and Congo extended to Rwanda. The longterm picture suggests therefore that the three countries may have common interests in managing the security situation as well as assets like pipelines should the exploitation mature.
There is some precedent for this.
As early as the 1990's Uganda and then Zaire signed a bilateral agreement on their shared oil zones. Kept secret ( until now) the agreement foresees a joint concessionaire operating production in their common border. It considers too a joint investment by both countries on infrastructure, on revenue sharing, environmental protection and so forth. In effect, both countries agreed to view the national boundaries as non-existent for the purposes of oil exploitation based on goodwill and regular consultation. Article 4 of the agreement affirms the following principle "The two governments affine that the common field will be developed and exploited in a common and indivisible entity". Strong commitments considering the ensuing history where Ugandan led forces invaded and caused a change in the leadership in Kinshasa. However the agreement still stands and the spirit with which it was penned is worth upholding.
In the meantime any instability as a result of oil is bound to lead to a loss of revenues from Congo-Uganda and Uganda-Sudan trade in the short run. Both countries have successively posted the best performance as new destinations for Uganda's growing regional trade and continue to perform so according to the Uganda Export Promotion Board. Ugandan stakeholders would need to weigh how these short term security related challenges to regional trade measure against the long term work of generating sustainable stability for oil exploitation.
Lastly but not least, oil exploration and exploitation in troubled regions tends to cost the country more. On the one hand insecurity inspires little long term investment and tends to attract a handful of companies bold enough to venture into trouble spots. On the other hand, these companies are known to extract "dirt cheap" concessions from desperate governments eager to exploit oil, concessions that earn the quality of future earnings from the resource.
First published in the Daily Monitor,Kampala
0712 666 999
Oil and the Changing face of business
ANGELO IZAMA
At the beginning of May 2007, a few selected friends of Heritage Oil and Gas, held a private dinner at Uganda's swankiest hotel, the Kampala Serena. Among them were the two men of the night, Heritage C.E.O. Tony Bukingham and President Yoweri Museveni. Amidst jokes aplenty, exotic wines and an expensive meal, President Museveni was quoted confirming "Heritage Oil approved". This scene here is a classic for those who have studied Heritage and its business dealings in Africa.
Close relationships with Africa's top leaders and their families has been an important asset in the game of the company, one of the few firms to have braved some of Africa's most insecure neighborhoods in search of fortunes underneath.
The winds of change are however blowing more strongly in Africa since Heritage and its sister companies including a known mercenary force made a go for treasures in war torn or collapsing states. Many more companies are looking to Africa for new oil and gas fields. Analysts have noted an increase in exploration in new areas including East Africa, a trend that mirrors expansion of exploration in previously non-producing areas around the world.
Discovery of oil in Uganda's Albertine Graben has been described as a potential zone for world class production by industry watchers. Shared with Congo, these properties where Heritage and Tullow Oil have proprietary rights are leading the excitement of oil discoveries in the region. Rwanda has handed out a license for exploration at the base of the Albertine Graben itself.  Tanzania has also dished out 16 agreements to search for her oil, drawing a record number of companies [nine altogether] there. An expert quoted in the International Herald Tribune, one of the worlds leading newspapers, estimated that companies were spending up to half a billion dollars on exploration in the region. It has not always been like this. One of the problems with attracting long term capital investments in oil production or other natural resources has been the issue of sustainable security. Such security is for both the physical and capital assets of investing companies. The political conditions in many African countries do not inspire a lot of confidence for long term investment in capital intensive sectors like oil extraction.
As a direct result of this, not many established oil companies are doing business in Africa. Those interested enough to send scouting parties tend to adopt a wait and see approach.
Even where investments have been made say in Nigeria and Sudan, or Ethiopia attacks on facilities, kidnapping of oil workers and shaky security of title are challenges that have not been overcome.
In the Great Lakes region for example, rebels in Congo, instability in southern Sudan and rickety political processes in these countries gives goose bumps to potential investors who are bound to take their capital elsewhere. Perhaps a closer look at Heritage Oil and Gas may help explain why companies like it are able to stick the course. In the 90's Heritage Oil and Gas and Tony Bukingham its C.E.O where in the news not for their oil and gas exploration but for their association with another company, a military or mercenary outfit called Executive Outcomes (EO).
As a military corporation, EO was a private army "with access to 2000 ex-South African Defence Force combat veterans" according to Herbert Howe, a scholar who published a paper on EO in the Journal of Modern African Studies. Specifically the core of EO was drawn from the 32 Battalion, "one of South Africa's most highly decorated unit since the Second World War".
According to Howe and others, the association of EO with Heritage was symbiotic. The mercenary force helped the government of Angola clobber UNITA with amazing success in the 1990's when fighting in that country had resumed following a collapse of peace agreement in 1992. Jonas Savimbi, UNITA leader later killed in 2002, went back to the bush and launched an offensive that pressured the MPLA government. Enter Heritage Oil and Gas. Tony Bukingham introduced Executive Outcomes to the MPLA government which agreed to sign a one-year contract. The mercenary forces proved their worth and are credited for pushing Savimbi's offensive back. This track record elevated the standing of EO which was again introduced by Buckingham to the authorities in Sierra Leone in 1995. Again EO proved to be an asset and a year later enabled the Freetown government to regain the upper hand in their fight with RUF rebels. The association of Heritage Oil and Gas and other companies in the Branch Energy group particularly Executive Outcomes (since disbanded) and Sandline, the military advisory arm of the group has drawn a lot of criticism. In relation to mineral extraction, critics have pointed out that this association enabled Heritage Oil to obtain cheap concessions from desperate governments. The Campaign Against Arms Trade (CAAT) a UK charity sees the military arms of Heritage Oil as a front for the company's real business, mineral extraction. Other critics say the interventions in Sierra Leone and Angola by EO where short-lived and those mercenaries are no answer to the long term political problems in any single country. This argument suggests that mining or oil exploration concessions wrested from desperate governments are bound to be unfair and worse contested later on. In Sierra Leone, EO rushed to secure diamond fields in the Kono mining District even as the government there awarded a "huge mining concession" to Branch Energy. The Sierra Leone experience is now part of a blockbuster movie Blood Diamond, starring Leonardo DiCaprio and incidentally Ntare Mwine. An E.O critic, William Reno further argues that Heritage Oil and Gas and its military association is dangerous not just because the companies maintain their position by ingratiating themselves with leading families and politicians. These leading political families are brought into an "economic tent" in a sense substituting this "foreign partnership" for a lack of popular mandate at home. Without prejudice to the relationships that Heritage Oil and Gas has built in Uganda it is useful to note that there has been no public scrutiny of its agreements on the oil exploration. These agreements have been declared "secret" by the government. Secondly while according to Standard & Poor company records, Heritage Corp has a "100.0% interest in Heritage Oil & Gas (U) Ltd., Uganda, it would not be unreasonable to assume that local politicians may have a direct interest in its oil concessions here considering what is known about the companies methods.
CAAT in an paper titled " The Privatisation of Violence; New Mercenaries and the State" claims one of EO's first leader and partner of Bukingham, Eeben Barlow had " set up a security company in Kenya in partnership with Raymond Moi, son of the President [Arap Moi]" . It also claims a "subsidiary called Saracen has been established in Uganda in co-operation with Major-General Salim Saleh" and that Saracen "guards the gold-mining activities of Branch Energy, in which the Major-General also has a stake".  One of the arguments in support for a transparent process of turning Uganda into an oil producing nation is to create institutional ownership as opposed to the suspicions raised by the association of individual politicians to Heritage Oil, given its history. Which brings us to another question, while Heritage Oil and Gas has proved adept at creating opportunities for mineral extraction, one wonders if it is the best that Uganda can do and if the situation will change when the exploitation phase of the oil discovery kicks off.
In any case Heritage's main business is not exploitation but exploration. How will public debate on this subject affect exploitation and future revenues from oil?
First published in the Daily Monitor Kampala
0712 666 999
Oil and the Changing face of business.
Angelo Izama
Last week this series looked at the pioneering work that Heritage Oil and Gas and others have done on Uganda's nascent oil fields.
It concluded by suggesting that to continue public confidence in the Oil and Gas sector, the government must lead a healthy public debate on its policies and provides adequate information on the oil effort. The history of Heritage Oil and its association with private military organization with a dodgy record on the African continent makes another argument for public debate and scrutiny in the quality of decisions that the government teams may make. Moreover increased local confidence is one of the most secure routes to sustainable exploitation and most importantly dealing with the bane of all oil producing countries; the question of how oil revenues are spent. Recent hesitance by the government to share their work with Parliament suggests warning signs.
This even little suggests at this stage that the agreements that have so far been signed are bad, at least in relation to similar deals elsewhere. According to informed sources, Uganda has so far signed four Production Sharing Agreements or PSA's. A PSA is a contract which determines what share of oil or other resource a company will receive for extracting such a resource. PSA's Uganda has signed are with Heritage, Hardman Resources (now acquired by Tullow), Tullow itself and a company called Neptune Oil. Neptune just like Tullow was acquired in May this year by Tower Resources which now takes over its PSA with the government of Uganda. According to technocrats in the Ministry of Energy, these agreements, shared in a limited circle of officers, represents a success story in themselves. Comparative analyses conducted internally by government shows the agreements were favorable when viewed in light of countries like Angola, Sudan, Chad, Gabon, and others. The Uganda PSA's provide for the following; taxation of oil profits at 30% based on the Income Tax Act, Royalty of 12.5% when production is above a certain minimum [7500 barrels per day), State participation or equity of 15% on all projects and a rapid cost recovery of 40-60% of the value extracted when these companies begin production. Many countries including Kenya and South Africa struggle to attract investment in exploration and later exploitation and so fairly generous packages are designed by many oil exploring countries. These countries then strike a balance between incentivising exploration and ensuring that local interests are protected in the agreements they sign. The idea is that the state is able to obtain a good rate on the profits as well as benefits from taxation. The rate of profit increases as the company recovers its initial costs. President Museveni has declared these agreements one of the best with good reason his officers say. The figures in the PSA's are provided here to encourage that debate. Indeed it begs the question as to why the government does not feel confident to brief parliament on these agreements. Interestingly its incentives aside the government has taken just US$ 500,000 dollars in signature bonuses i.e money that oil companies pay on signing an agreement. One reasonable fear here is that political authorities are not yet ready to share responsibility of the oil discoveries with other stakeholders.
If this continues it can only mean that these authorities particularly the Executive will also want to monopolise decision making on the incendiary question of how oil revenues will be spent.
The suitability of the agreements is not the only challenge indeed other problems are more serious. Uganda has to apply itself more seriously to a partner able to invest expeditiously into the infrastructure for exploitation. The current companies may not have the agility to quickly move to an exploitation phase. However
It can be revealed in these pages that in fact Ugandans have little to worry about the nature of agreements signed on their behalf by the state.
on the conduct of the state vis a vis the oil exploration and exploitation. This argument basically assumes that less contestation by local political actors can be expected if Ugandan authorities increase the level of institutional participation as well as public information on the oil agreements. As this article was being written, a lawsuit to make the agreements public is being considered under the Freedom of Information Act.
First published in the Daily Monitor Kampala
Comments
comments