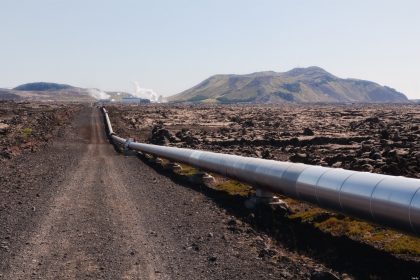 Reading Time:
3
minutes
Uganda will not export crude oil the state minister for energy has said. Hon Simon D'ujanga said the government will soon finish a study to determine what size of oil refinery it needs.This ends speculation within the oil industry that Uganda may export its crude oil to the Mombasa oil refinery when its starts pumping it from the ground. It also changes the range of decisions the government will need to make soon about marketing refined products as opposed to crude oil as well as the evacuation infrastructure it needs. The national petroleum program must also revisit the economic models for Uganda's oil say industry players including finding the funding to invest in a sizeable refinery which can cost up to 4 billion dollars depending on its size. Knowledgeable sources say the government is also reconfiguring its agreements to extend a pipeline from Mombasa-Eldoret to Kampala and to the oil fields in western Uganda. The earlier agreement, part of a joint concession with the Kenyan government being managed by state owned Libyan company Tamoil, was meant to convey refined products from Mombasa to Kampala. "Exporting crude is out" said D'ujanga in a phone interview yesterday. The possibility of a large refinery in Uganda has been buoyed by the discovery of large deposits of oil.
A report by the East African Energy Council D'juanga said had advised the EAC governments that Uganda would be a better country for a refinery to be located in East Africa. " It's prudent for a refinery to be located where there a proven deposits of oil D'ujanga said. Tullow Oil, one of the two main companies exploring oil in Uganda announced this month announced yet more oil discoveries. The company and government have shelved plans for producing light and heavy diesel as well as kerosene from a small production unit which was meant to start this year [ known as a top up plant]. In a statement posted on its website the company says its Uganda discoveries have well exceeded the commercial threshold. "An integrated project team has been set up to plan the development of the discovered resources with consideration being given to early phases of production" the company said.
Tullow has argued that rather than invest in a small plant for early production the government is better advised to put its money to use on an appropriately sized plant that takes into account the full extent of its oil assets. " Uganda wants a refinery and that's non-negotiable These discoveries of over 2 billion barrels of oil will no doubt help reassure financiers" said Hon. Steven Mukitale [Buliisa MP] who chairs the committee on the economy and also sits on the natural resources committee. Current estimates for revenues from Uganda's oil discoveries once they go commercial are approximately 2 to 5 billion dollars annually- according to Tullow, several times the country's export earnings. The public position about a refinery now effectively ends the debate within government circles on whether Uganda should refine its oil here or export it as crude before a decision is taken.
One of the challenges for Uganda, say experts is not how the investment in a refinery will be financed but whether the investment can support itself considering oil market conditions and the cost of borrowed money. One of the issues being problematised is whether Tullow and other exploration companies will sell their interest to larger firms capable of raising cash to invest in refining capacity locally.
Tullow according to the Irish press has already snubbed an approach from giant state supported Chinese oil companies. However over the weekend President Yoweri Museveni and Iranian leader Mahmoud Ahmadinejad reportedly signed an agreement which opens the door to Iranian funding of a refinery. However Muamur Gaddafi's Libyan African Investment Portfolio [ LAIP] a sovereign wealth fund has also expressed interest in funding the investment.
submitted to the Daily Monitor Kampala
Comments
comments