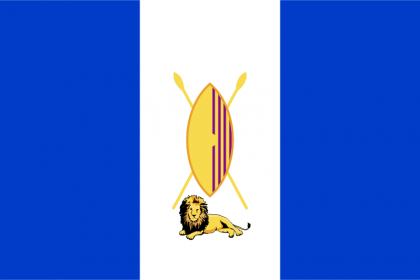 Reading Time:
7
minutes
During the historic race between US President Barack Obama and John McCain which briefly displaced the soccer mania on Ugandan televisions- a political difference shone through the silver screen.It's the distinct ideological colors that both men, one white and the other black, one, the other young, projected. A mainstay of American politics; what it means to be Republican or Democrat is now taken for granted. The choice between a right leaning war hero, career senator like McCain and his newbie democratic challenger from Chicago is often examined by the direction their ideologies drive their policies. It's not limited to the record of their respective republican or democratic governments while in office. For many a Ugandan watching the back and forth at Presidential debates and numerous town hall meetings; the fact that Obama was a black man stood out. While unrelated, the stunted presence of ideological choices for the Ugandan voter is a primer of the nature of electoral competition in the country. Ballot day choices are less nuanced or issue based and co-ethnicity is a major influence. In parliament elected leaders coalesce around tribal caucuses which like the Buganda caucus or Acholi Parliamentary group which behave more cohesively than the political parties when tribal issues are at stake. Local elections, according to political analysts, are often determined by how candidate's alliances at a national stage influence his or her constituencies' ethnic preferences. And indeed sometimes where ethnic quarrels like "sharing the national cake" are on the table- the option to respond to them as policy issues is trumped by the force of the political mob. For example over the years demands by the Buganda Kingdom for special status has been made on the basis that if it existed in a federal relationship – its fortunes particularly economic would change. "The Baganda are the largest ethnic group in Uganda, yet when it comes to politics they behave like an imperiled minority" wrote Ugandan professor Mahmood Mamdani recently. A recent analysis of economic welfare by ethnicity conducted by a local Think Tank shows why this can be misleading. While as Mamdani points Buganda behaves like a disadvantaged minority – it is top in a composite ranking of major ethnic groupings [see figures]
There is no left of center or right of center. Instead what we have is the sitting government and its opponents captured by the campaign slogan of "Agenda" [Let him go!] of Dr. Besigye. Since the 2006 general elections the only other major political current has been the resurgence of "kingdoms" or cultural institutions officially banned from directly participating in partisan politics. In Buganda, the tension between Mengo's interests and that of the NRM government erupted into spontaneous riots last September which killed 40 people. It begs the question, say political wonks, whether the influence of organizations or "institutions" representing distinct ethnic groups will be felt in the choices voters make on ballot day. Secondly to what extent political organizations and individual candidates will work with "ethnicity" and its organizations [Tribal councils, Kings and chiefs] to deliver the vote. Thirdly, if issues that are national in nature and present different policy choices between parties, like job creation, will not be buried under the barrage of ethnic pandering already observable in the political rhetoric. So far there are broad trends that could be upset by the new profile of ethnic identity associated with the political maneuvering of parties and candidates. In the last election, officially there were a million Buganda votes, majority of which [700,000] voted for Mr. Museveni and the NRM. After recent events this may well change say some observers. In none Kingdom areas like Acholi, where the two decade Northern Uganda war has for long been an emotional and ethnic issue- all sub-counties in the last election voted against the NRM. A similar anti-NRM trend swept West Nile and Lango. Only the constituencies of Vurra and Okoro voted for the NRM in West Nile. Seen by district Koboko, Yumbe, Moyo, Adjumani, Maracha/Terego, Arua, Nebbi, Amuru, Gulu, Kitgum, Pader, Oyam, Lira, Apac, Dokolo, Amolatar, Kaberamaido, Amuria, Katakwi, Soroti, Kumi, Pallisa, Bukedea voted for Dr. Kizza Besigye – showing the broader Bantu and non-Bantu divide in electoral outcomes. In the north east mainly Karamoja votes for Mr. Museveni. Districts in Karimoja have some of the highest percentages for the NRM . Nakapiripirit ranks second amongst all districts in its concentration of NRM votes- with 92% NRM and 5% FDC in the last election. Political watchers put Kingdoms and districts in the same basket as delivery vehicles for vote delivery which are being competed for. This could therefore produce are much more varied result in 2011 as vote consolidation may be difficult with the involvement of organic actors like cultural leaders. This week Africa's youngest monarch, King Oyo Nyimba Kabamba Iguru of Toro reportedly told fellow royals he hosted at his home in Munyonyo this week to work for unity [with the government of President Yoweri Museveni] On Thursday evening his colorful guests who hail from various traditional kingdoms and fiefdoms from around Africa were expected at State House Entebbe. Patronised by the Libyan leader Muamur Gadaffi the Forum of Kings, Sheikhs, Princes and Traditional chiefs shows some of the political downsides of holding the tail of the cultural politician. Seen largely as a body used by Gadaffi to lobby African governments to accept a continental government – with him as a possible leader; the involvement of Ugandan Kings and chiefs has been strongly opposed by the Ugandan government. Security briefs painting a picture of Buganda and Bunyoro as a Trojan horse used by Libyan authorities [ and denied by Tripoli] to destabilize the country because Mr. Museveni does not share his continental vision have been variously sent to State House reliable sources claim. At the heart of it is the fear that Libyan patronage in form of petro-dollars or may be even arms would provide culturally cohesive groups to mount a challenge to the political authority of the government. Perhaps more they may use the cash to mobilize supporters and make their dissatisfaction with the government known at the poll. In January a planned meeting of cultural leaders in Kampala was banned by the government which also protested their inclusion at an African Union summit by Gadaffi. The two men squared off at the summit in Adis Ababa where those who attended said perplexed African Presidents watched helplessly as voices were raised and threats issued. Libya was publicly accused by Mr. Museveni of providing money to Buganda during the riots of September at which live bullets were figured at civilians and a clampdown on the press instituted. Such a reaction to the perceived challenge, albeit by the largest and most resilient of the old cultural Kingdoms, betrays the stakes ahead of the next election.
Part of the problem according to a western diplomat based in Kampala is that the organization of power in Uganda though on the face of it appears to be through formal democratic institutions is in fact feudal in nature- with ethnic patronage at its core. Thus an imperial center which seeks to either negotiate with or subjugate other cultural "empires" runs a high risk of conflict which could be violent as it happened in September. "I strongly believe cultural institutions will have a big influence in 2011" said Prince Phillip Winyi publicist for Toro Kingdom and coordinator of cultural forums that seek to in his words maintain cultural leaders "above politics". Uganda's unitary republic today shares many things with the medley of Kingdoms, chiefdoms and powerful clan seats from which it was carved by the hand of colonial history almost 150 years ago. Apart from a common ancestry the seat of power fits just one person. Then there is the ceremony, pomp and grandeur that come with the sovereign. While Kings held perpetual power by virtue of birth; Ugandan presidents are elected every 5 years and exercise only temporal authority. There is a caveat; without presidential term limits since 2005, a president may theoretically extend his "temporal" power indefinitely until death or some unforeseen malady claims him or her. Since Independence in 1962, after negotiations to tuck in the residual power of Kings left over from the British colonial experiment there has been friction, between the new center of executive authority in Uganda and the bloated remains of the cultural authority of the Kingdoms that preceded it. In September following the Buganda riots it has become clear that after 47 years cultural power described by Makerere based researcher and monarchist Dr Frederick Gulooba as " soft power" can be in competition with the "hard" power of the center. One analyst blames the Museveni government for giving political visibility to cultural Kingdoms and ethnicity in general; legitimizing their own engagement with political competition in which he is involved. In a lecture titled "Buganda and Uganda at a crossroads" Mamdani in August said the reversion to tribe or tribal organisations especially after the controversial proposal by Mr. Museveni to " ring fence" elective positions in Bunyoro is a continuation of a colonial policy of " divide and rule". Mamdani argues that by providing different categories of rights based on race or tribe both the colonial government and now the NRM have maximized support. "The NRM's governing strategy has been to fragment the population to the maximum, administratively and politically, so as to present it as the unifying force" he said and proposes that Buganda find a leadership of uniting other groups. "The first step in this project was marked by a program of district creation. New districts have been created at a galloping rate. The number of districts has gone from 33 [1990] to 44 [1997] to 78 [2006] to 80 [June 2009]" Mamdani told his audience. Asked in various interviews [mostly off the record so as to speak freely] cultural opinion leaders say Kingdoms, especially the big 5 [Buganda, Bunyoro, Toro, Busoga and even Ankole] will indeed have an impact the calculations of political actors. And vice versa. "They [cultural leaders] may not express their political preferences publicly but in the privacy of their palaces they will express themselves" one high ranking royal said. He said private endorsements of candidates or parties will have the same impact as mobilization of voters. "I expect that monarchists in Buganda will do well" he added. Buganda however is an easy pick. Mengo is the most politicized cultural institution and following its protracted battle- often on the airwaves- over the land bill- most Baganda will go to the next elections with a political consciousness linked to the demands the Kingdom as made and continues to pursue. Mengo Minister for research and advocate David Mpanga says because of this the onus is on various political parties "to align themselves" with Buganda's interests. "It's difficult, and not appropriate, to predict the vote for me partly because election results may not reflect the will of the people. There are allegations of rigging and tampering. No proper polling has been conducted to validate the outcome" he said, adding that problems like disputed numbers of voters complicate the debate. "How will ghosts on the register vote? Are the ghosts Baganda for example" he asks. In Busoga and Bunyoro- perceived government intervention will have disparate results says FDC publicists and strategist Wafula Oguttu. "There is a backlash in Busoga because people think the government has interfered in the succession to the Kyabazinga [King]. The killing of [ Lt Aggrey Mwonda, a UPDF officer attached contender Columbus Wambuzi Mulooki] showed the anger of the people" he said. The Lt. Mwonda died in a suspicious hit and run incident in early October at the height of running battles between two claimants to the throne of the late Kyabazinga Henry Wako Mulooki, a cultural monarch with close personal ties to Mr. Museveni. Prince William Gabula Nadiope who is competing for the throne has caused a split in Busoga, a place where ordinary folks, according to a former Kingdom Prime Minister Martin Mulumba, have not been close to the Kyabazingaship. "In many ways government has done to Kingdoms what it did to local councils and districts. Where a Kingdom is strong- it creates small satellite Kingdoms to compete with it" said one source. The source said this explained the tag and pull between the Baruuli/Banyala and Buganda. In October Charles Mumbere was crowned King of Rwenzururu the latest monarch. While presiding over the function President Yoweri Museveni was briefly interrupted as Dr. Besigye arrived at the event vividly illustrating the political dimensions of the cultural event.
Comments
comments