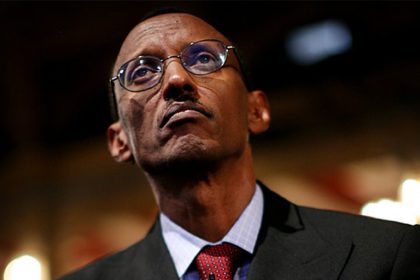 Reading Time:
5
minutes
Considering my earlier prediction of how "coup prone" Kenya was at the beginning of this crisis, i find the comments of the Rwandan President Paul Kagame, recommending military takeover, to be the closest to the reality in Kenya. However i would like to add the following on the less militaristic intervention that is still possible in Kenya. In all truth international mediation has screwed up things in Kenya. There has been room for a third way and mediation as it is constructed perpetuated the polarisation of the country along the old " Mwai Vs Raila" lines at the beginning of the conflict. This approach actively encourages that polarisation around from which supporters from both sides draw the fire for their violence. There will be spikes in the violence that follow the bumps that negotiations for power sharing etc meet.
In the meantime grassroots violence is taking over and creating its own momentum.
The Kenyan system that has come undone at the seams was already weak because of inequalities that have long been ignored by a corrupt post-independence system dominated by Kikuyus. The mediation does not address these core problems specifically and has restricted itself to the fallout from the presidential contest.
Jendayi Frazer and now Kofi Annan are in fact aiding the violence by claiming, rather falsely, to solve it. As long as delegations come to beg Mwai Kibaki and Raila Odinga to compromise both are filled with a sense of legitimacy in their diverging causes.
Meanwhile as high powered delegates are expending their political capital on the possibility of a gentleman's agreement they have under looked the Kenyan parliament. Most legislators have been brought into office through a fairere and freer parliamentary contest. The opposition dominate and the House Speaker is from the ODM party.
The friends of Kenya, including Kenyan industry and civil society, should start demanding more out of the House. Things would be much better today if the Speaker and team today announced an aggresive legislative agenda, including an economic package of investments in areas of the rift valley, the north and the coast. This would allow local leaders in these areas to use additional resources as an incentive to end the violence. Besides this is really what the government aught to do to stimulate the economies of long marginalised areas. Right now local leaders have no answer to popular perceptions of inequality nor can they convince roving bands of vigilantes that even if there is a deal in Nairobi- that the political situation would change.
Secondly- such a package ( including reconstruction of roads, schools, hospitals and local incentives) can form the backdrop of a more general political discussion on reconciliation that can be led by the Parliament which in my view is a broader institution as opposed to the clique of hardliners closeted around the main protagonists.
Rather than order the military in, when the disorder has political roots, it is advisable that law enforcing prescriptions occur even as the wider discussion of government reform takes place. In this respect President Kagame's suggestion of military takeover is really premature.
International mediation is also a poor incentive and Kofi Annan should know better. Holding the hands of feuding local leaders with big egos is tantamount to pleading with Kenyans not to kill each other. This is a poor incentive and has not worked well which is not a good incentive. Kofi Annan must remember that in the wake of the Rwanda genocide there were entreaties to the parties to restrain themselves. The lack of traction for peace then was in part because both sides dug in, became more radicalised and once the killings begun were swept by the scale of the crisis.
While a political situation eluded them, the crisis continued and only a victory by one side settled the matter. Clearly this is the view that is attractive to President Kagame. However another genocide in Rwanda today cannot be prevented simply because the Rwandan military is capable of stopping it but because the underlying divisions in Rwanda are being tackled by Kagame's government.
Instead of drinking tea with Kibaki and Raila- international mediators must send a clear message that the politicians in Kenya must take responsibility for the underlying causes of the current instability. I would propose that multi-lateral institutions should consider a diplomatic moratarium until politicians move on these issues.
Annan is instead providing what amounts to diplomatic cover to Kenya has the crisis continues unabated. A moratorium on Kenya in key multilateral institutions and so forth would then be lifted as a reward for good behavior on the part of the political estate in Kenya. Kenyans are capable of getting beyond this but the right investment is made by her friends and soon. Otherwise deaths of commoners are often nothing but glorified action soap operas on international television screens and the Kenyan elite are no different from global viewers.
……………………………………………………………………………………………………………………
RWANDA President Paul Kagame wants the army to intervene and halt Kenya's ethnic bloodshed.
"This is a case of emergency where certain things have to be done very quickly to stop the killings that are going on. There's no time to go into niceties and debates when the killings are taking place," Kagame told Reuters. Rwanda suffered a genocide in 1994 in which about 800,000 people were killed. Unrest in Kenya since President Mwai Kibaki's disputed re-election last month has killed about 850 people.
Kagame said the Kenyan army might have to take over before things get worse. "I know that it is not fashionable and right for the armies to get involved in such a political situation. But in situations where institutions have lost control, I wouldn't mind such a solution," he said.
"I tend to believe that the Kenyan army is professional and has been stable," he added in the interview on Tuesday. Kagame said he backed mediation efforts headed by former UN head Kofi Annan, and that any military takeover should only be temporary.
Kagame said Kenya ought to learn a lesson from the Rwanda's bloody history. "It starts with five deaths, then 10, then 50, shortly it grows to 100, then it goes to thousands. By the time you realise, it has a dimension that is wiping out life in villages and communities and is getting out of control and the whole political situation is in a mess," he noted.
Kagame said he knew his suggestion of military intervention was a radical one. "I might sound controversial but in the wake of such senseless killings with no immediate solution, if anybody suggested that (military) option to me, I would say I agree with it," he said.
"It is not too late for Kenyans to look back and see how our country went down the drain in the past and I don't think we would wish a similar thing for any country."
The UN special adviser on preventing genocide and mass atrocities on Tuesday warned leaders responsible for post-election violence in Kenya they could be held to account for violations of international law.
Francis Deng told Reuters he was sending a staff member to look into the situation. The official, Marylene Smeets, was due to leave on today, Deng said in a telephone interview.
Deng explained that what was happening in Kenya so far did not amount to genocide. "We're not talking the g-word at this point, but the kind of atrocities we're seeing could easily escalate to dangerous levels," he said.
In Nairobi, a police commander said Wednesday they had been given orders to shoot to kill to stem violence, a day after Annan started crisis talks between the feuding leaders.
Comments
comments