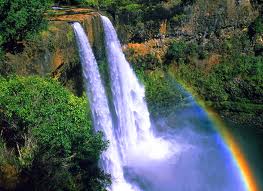 Reading Time:
2
minutes
I recognized immediately it was a dream. I was attending the funeral of Cwa Kabalega. Before I woke up I was having words with one of the organizers at the side of a tent. From what I gather I was upset and arguing about my right to "say a few things" because I reminded him" my great grand father had sent troops to assist" Kabalega. The latter story may be true though and had been told to me by a recently deceased uncle. When I recovered enough to look at the time it was just shy of 2:40 am. Far from the sad and lolling hills of Bunyoro I am in the happy vacationers paradise of Hawai.
It is very possible the dreams were a cocktail of the last Ugandan stories I read online. One was about land wrangles in Bunyoro. The community there was petitioning to have access to their land after a struggle over it with migrating pastoralists. In Cwa Kabalega's time this may have been settled by war or maybe peace.
However today there is a modern government to arbitrate that holds the monopoly over violence. Amongst the Banyoro ever since the so-called Bagungu versus Balalo (cultivators versus pastoralists) struggle made national news, there was a sense that the directors of state action were biased.
No doubt this recent push is intended in a way to restate that claim. Bunyoro has oil and Cwa Kabalega the warrior would never have dreamt up these odds. By the time Cwa Kabalega was defeated in the first modern war to be fought in Uganda in the late 1800's, the back of Bunyoro had been broken. His House has tried to weakly to seek reparations from the British government in what were evidently war crimes of the era.
When I started researching Kabelega it was also to start researching on oil in Bunyoro ironically discovered by a former British mercenary, one Tony Buckingham of an equally ironically named company called "Heritage" oil. The British campaign against Kabelega was extremely brutal. The scorched earth policy took to Bunyoro like a logger, cutting down the society until all that has been left years later was the stump we see today. Over the years I have often reflected about these events. When larger and more advanced societies compete for land and resources entire tribes and their identity can disappear in a few breaths of history.
Today's Banyoro are probably the Karimajong. But history is littered with them. The Bushmen, the Aborigines in Australia or the native Indian in America. Perhaps here in beautiful Kauai, tropical and carved out of volcanoes like Bunyoro ancient forces are at work. So a journalist wakes up after all to write a few words in the silent opulence of a hotel on ancestral lands.
Well time for another late night cocktail. Aloha.
Comments
comments