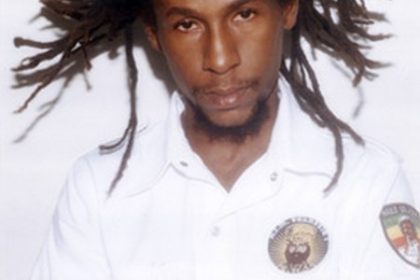 Reading Time:
4
minutes
Tempted to play Jah Cure's soul-try " "Mr. Jailer" this morning. Two pieces of news streamed my way by 9.am. Kizza Besigye, Uganda's main opposition leader was arrested as he prepared to walk to work. As I write he is at Kasangati Police Station. Children and their parents dread these arrests. Twice teargas was lobbed into classrooms and at the height of the protests in April and May (which ended with Besigye in hospital and almost blind), mothers had asked him to 'procrastinate" his efforts to bring to light the plight of the poor in Uganda. Even without the arrest of Besigye, it appears the economy will guarantee protests for some time. A respected economist projected that inflation will be at some 40% by years end (he has applied to be relocated to another country so his expatriate salary will be in dollars). As I have indicated here before, I also have no confidence in the current policy of the Central Bank to curb inflation by "hurting growth". It takes little things to notice that things are headed in a dangerous direction. Anyone notice the massive return of old notes into the till?
While heading for the Hot Seat yesterday, a young girl about 14 or 15 years offered me the following insight.
Unknown girl.  " Bananas my boss!
Angelo                         .  Shaking head negatively behind tinted windows
Unknown girl.  Sir please, help me with 500 for water.
Angelo             . Raises hand helplessly.
All across this city, street hawkers, car attendants (mostly hangers on at car parks), parking attendants, private security personnel, government police and Anti-Terrorism folks will ask for water or something. The economists at the Ministry of Finance however suggest that a further contraction in spending and creating jobs is the answer. It appears the Opposition as cued in to this muddle-headedness by picketing the government with protests and pressure and ensuring that money is spent on whipping the urban poor and meanwhile neglecting urban poverty.
Who is in jail now…
Next Gilad Shalit, snatched 5 years ago by Hamas militants was released and begins his journey home. It's been very many years and Corporal Shalit has come to symbolize the fighting spirit of the Israeli military and political establishment. On the BBC it is being mooted as a success for Hamas because hundreds of Palestinian prisoners are being released in exchange. Not sure really.  As new peace talks are being prepared, perhaps it simply shows the price the Jewish state is willing to pay for what it values. Hardly anything to celebrate if you are Hamas, that your enemy is willing to go every distance to see their own interests met.
Finally yesterday I was at the American Embassy for their presser on the deployment of US troops on a kill or capture mission against Ugandan rebel Joseph Kony. As it is with things some ambiguity was expected. One has sort of been cleared up.
Virginia Blaser, the pleasant Charge D'Affaires said the deployment of US Special Forces would be "LRA specific" in response to a question I asked as to how the LRA could be operationally isolated in a field where other Ugandan, Congolese and maybe Sudanese rebel groups hang-out.
There was an odd moment when journalists accustomed to the easy style of our own President Yoweri Museveni were asked by one Elise Crane to stand-up when Ms Blazer walked in but that ceremony did not come to pass.
What appears to be the answer to my question is  that this operation is not LRA specific but "Joseph Kony" specific- with the intent being the death of the rebel leader. I kicked myself for not asking about the status of Kony as an indicted war criminal. No mention was made of his preferable capture for potential trial at The Hague.
There are also the dangers of civilian casualties, which could sour the operation too. The last time around in 2008 when Operation Lightning Thunder scattered the rebels, they went on a rampage. By field accounts over 3000 people have been abducted. These abductions are a mystery actually. LRA abducts to induct new members but LRA fighting numbers are often officially cited as low, even if the same sources suggest large number of abductions. Policy makers are however conscious of how quickly NGO's cheering forces on now will turn on the same troops when civilian casualties increase.
I also asked if the operation had a shelf life. Yes it does. US Special Forces will remain in Uganda and the region for "as long as necessary to get the job done".  That too is interesting as 100 "combat equipped advisors" could be 300 tomorrow. But this is unlikely. My sense is that superior force will be called in. Possibly a drone or some kind of aerial attack on Joseph Kony over the next few weeks. It is almost certain that his location is known (sources say Central Africa at the border with Sudan). Uganda has committed a significant troop presence in these areas for over 3 years to chip away at the LRA. Lets wait and see.
Finally, some asked if LRA is no longer a Ugandan problem, why is the US deploying its troops against it? Is the US interested in Ugandan oil? The answer is half and half. The operation against the LRA has been captive to the slow motion of security policy in this region. Even before OLT, efforts had been underway, under the aegis of Washington to get countries to cooperate on what is known in diplomatic parlance as "negative forces". They include fighting groups like LRA, CNDP, Mai Mai etc. The focus was mainly on groups with an agenda against a government. Consequently in the case of the LRA, it also became domestically visible issue in the USA with college campuses mobilizing public opinion to support greater US involvement. The LRA Disarmament Act broke records in bi-partisan support within Congress. This late operation is in many ways a continuation of an on-going policy. What may have changed is of course the acceleration in Uganda's petroleum program. Not to undermine the common security at our borders and it's importance to oil, one of the benefits of clearing the field of "negative forces" is to return that real estate to long-term investment in extractive sectors.
Currently there are no US companies participating in the Ugandan oil sector (this may change with the offering of new licenses) but perhaps a future were odds of security and stability could spur more interest from US based companies and others. That too is an unfolding story.
All eyes now on JK ( Joseph Kony not Jah Kure).
Comments
comments