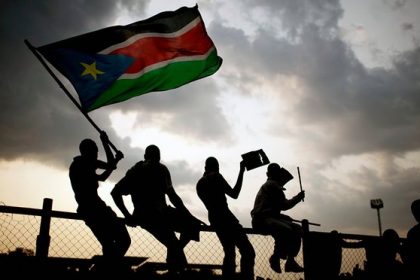 Reading Time:
2
minutes
We flagged off the continuing security crisis in Southern Sudan where tribal clashes have claimed over 1000 people some time back. A few comments on the most recent developments. Firstly- there is a danger that the inefficiencies in the security sector of GOSS will be "politicised". Already Southern politicians are saying that the Khartoum government is fanning the tribal fighting. Its important to properly analyse this. While there may be political benefits in the long run for the National Congress Party of a weak south the lag in proper reforms, a botched DDR program, pressure from limited resources as well as an administrative vacuum in some of the areas where the fiercest fighting is taking place are also to blame for the current situation.
Secondly, there is also a danger that urgently needed reform will not survive the politicisation of the issue of security reform. The involvement of Khartoum in the tribal politics of the south has often created divisions such that some tribes like the dominant Dinka see other southerners as collaboraters with Khartoum and themselves as liberators while minority tribes have sought alliances in the past – including with Khartoum as a counterweight to Dinka hegemony. It is not useful for GOSS to sweep under the carpet these deep and historical mistrusts but deal with it through a transparent demobilisation and peace-building program.
As of now the further strains on GoSS will continue the slide towards instability with serious implications for the security of the region.
http://uk.reuters.com/article/oilRpt/idUKHEA65918520090526
South Sudan's president on Tuesday said he would send out soldiers to disarm hundreds of thousands of civilians to stop a surge in tribal killings.
Hundreds have died in the clashes between ethnic groups in the oil producing region in disputes often sparked by land rights and cattle rustling.
Tribal conflicts are common in the south, but observers have been shocked by the scale of the violence, much of its fuelled by weapons left over from two decades of civil war.
"We will soon affect a comprehensive disarmament of all civilian populations in south Sudan," said president Salva Kiir, speaking at an anniversary celebration of the founding of the south's army.
He said the scale of this year's fighting was unusual and part of a strategy by what he called "enemies of peace" to discredit the semi-autonomous south's ability to run its own affairs.
Kiir's Sudan People's Liberation Movement (SPLM) fought a civil war with northern Sudan that ended in 2005 with a peace deal that created a southern parliament and gave the region a share in the country's oil revenues.
But a fall in the global oil price has had a crippling impact on the southern government's budget and its ability to pay its soldiers and civil servants — another factor in growing discontent, say analysts.
Source: Reuters
Comments
comments