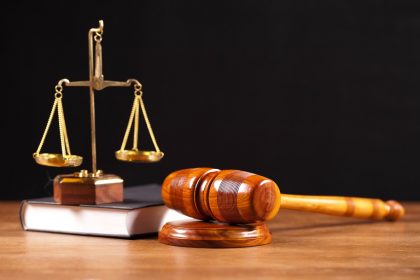 Reading Time:
2
minutes
Two constitutional petitions have today been filed before the law courts further complicating the political and public debate on Uganda's Oil Sector. The petitions , No 47 & 48 of 2011 respectively, both arise over Parliaments debate and resolutions on the oil sector in the last two weeks. In Twinobusingye Severino Vs Attorney General – the petitioner seeks to restrain parliament from debating from investigating the bribery claims made particularly against the Prime Minister Amama Mbabazi without giving him a fair hearing. It is filed by Messrs Mugisha & Company Advocates.
The other petition is filed by human rights and investment lawyer Busingye Kabumba is on behalf of 5 NGO's, led by Advocates Coalition for Development and Development. This petition No 48 is against the Attorney General and Tullow Oil Plc.
The petitioners raise three grounds, basically that the government had failed in its duty to pass laws to regulate the oil sector and its benefits in contravention of the constitution, failed to protect people displaced from their land (they argue Tullow is beneficiary) and finally that the President acted unconstitutionally by attempting to overturn Parliamentary resolutions (resolution_of_parliament_on_the_oil_sector-oct_11,2011) through a meeting of his parties caucus.
The legal challenges add to the busy day in the oil sector docket. Graham Martin Tullow's legal counsel is Kampala with a team and are expected to meet with President Yoweri Museveni soon.
Its my reading that their deal (the Tullow farm down) will subsequently be concluded but then managed within the raging public debate outside. As pointed out in a comment on this block while Uganda discovered oil 5 years ago, Ghana now has an oil industry after 30 months of discovery.
Uganda's sector will no doubt be shaped by the outcome of its own internal processes but it should look at its neighbors too since investors will be doing the same.
Comments
comments