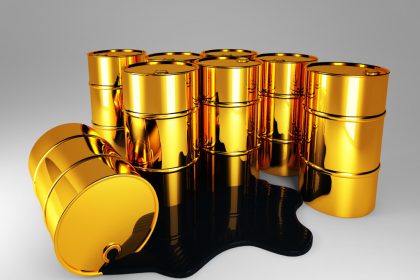 Reading Time:
4
minutes
Ugandan crude will be sold for the first time this year. The one-off sale by competitive bidding consists of 40,000 barrels extracted and stored earlier from extended well testing. An announcement about the sale was made by the Petroleum Exploration and Production Department [PEPD] the oil sector planning and regulatory body based in Entebbe.
The sale will have some symbolic value; good and bad.
Actual commercial production of oil is over 5 years away in our estimation. However the present sale itself- which could have been done two years ago, is testimony to the pace of affairs in the sector.
The price per barrel of the test crude won't reflect either the current global dynamic or future prices. Interested buyers will likely sell it to offtakers at the Kenya Petroleum Refineries Ltd. Its reasonable speculation however to expect that had this test crude been sold 24 months ago- it would have fetched more than the under 28$ per barrel its bound to garner now.
Moving on.
Uganda will conduct an auction of six pre-explored blocks from licenses that expired or reverted to the government. This process is the one with far reaching implications.
We recently urged the government to do precisely this [see last paragraph here] because despite the wildlydivergent expert opinion on the direction of global crude oil prices-investment risk in Uganda decreases, in our view, with additional discoveries.
Uganda has explored just under half of its prospective areas with a remarkably high-margin of success, in the 80 percentile.  The new auction, unlike previous ones, shall benefit from data acquired from previous exploration work; further narrowing the risk for prospecting firms. The auction signals a departure from previous licensing, which did not involve open bidding. It is being conducted under the 2013 Petroleum [Exploration, Development and Production] Act.
As a first, successful conclusion of the auction is an important milestone for governance in the oil and gas sector especially for PEPD's professional core team, billed for good reason as one of the few "islands of excellence" within the government. The oil sector is thus far "relatively" scandal free. That is by comparison. The rest of government procurement however is poke-full of holes like a Texas fracking field.
The auction, like other projects PEPD manages, will be looked at closely for evidence that it remains free of infection from the high fever of runaway procurement graft. A recent World Bank report on "leveraging the oil and gas sector for the development of a competitive private sector" politely pointed out that in both the latest Global Competitiveness Index as well as the Bank's own Doing Business report- corruption remained a barrier for the private sector.
Compared to other resource rich countries Uganda fared rather abysmally.
The two announcements, the test crude sale and auction, have nonetheless breathed some life back into the sector. A further announcement- of a refinery investor is expected this month.
Disquiet within international oil companies has been bubbling under the surface. Delayed production licenses, disagreements on investments in commercialization infrastructure, as well as negative pressure from low global oil prices will cast a shadow over the auction. IOC concerns including disputed taxes in particular Value Added Tax and Capital Gains Tax will likely inform participation in the licensing round.
When the auction was previously speculated upon over 3 years ago- oil prices were high and African assets including on-shore finds like Uganda attracted considerable interest. Now Uganda has a reputation amongst IOCs as a stunted child in the African family- the onus is on Kampala to amend that view.
In announcing the auction PEPD said  'Mozambique, Tanzania and Angola together with Norway, UK and India have also recently held licensing rounds". In other words even in the current oil price drought new licensing is still possible. Such confidence building however should be tempered with some facts. The African countries cited all have offshore attraction. In the case of Angola it is already a world-class producer even if its recent offer of blocks was on-shore. Tanzania and Mozambique have not just offshore appeal but huge Liquefied Natural Gas deposits – and not crude oil headlining their interest. Norway and the United Kingdom are decades ahead in their oil and gas sectors while India's recent auction involves a divestiture of smaller assets of its national oil companies.
None is quite a fitting comparison of Uganda's unique basin.  The new licenses will likely exclude most wild cat explorers in the mold of Tullow oil which has become a poster-child of the scarring associated with oil exploration in frontier markets under the present conditions. Bolder larger companies with a better balance sheet may join the new this round.
We also think the two oil majors currently partners of Tullow Oil, China's CNOOC and French oil giant Total E&P may participate in the new round with a view to consolidating their long-term presence in the Western rift valley. The Albertine Graben is unique in that it's not only Uganda's potential but also that of the Democratic Republic of Congo that come with the bigger canvas.
Oil of DRcongo, the company owned by Dan Gertler announced in August last year that it had discovered over 3billion barrels of oil on the Congolese side of Lake Albert. Not much interest was associated with that announcement. However Gertler and co. will be looking to continual exploration and the future defraying of production risks across the border in Uganda where regional efforts to extract oil are focused.
This also means that there is at least some interest within the longer game of tapping into the opportunities of DRC from the Ugandan side from companies that will participate in new exploration here. 
Numbers at a glance
One                             Number of refineries
One                             Oil pipeline
Two                            Power plants
Two                            Central Processing Facilities
Nine                            Rigs
80                                People employed per rig
100                              Megawatts for the CPFs
700                              Number of wells to be drilled
250,000                       Capacity of Oil Storage Tanks
10 billion                     Estimated cost of commercialization [in $]
Comments
comments