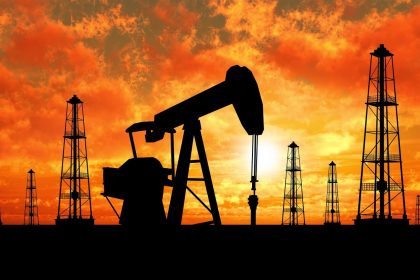 Reading Time:
2
minutes
Our Freedom of Information case hit a snag ( technical delay) before Justice Faith Mwondha today. She adjourned it to mid October ( the first part of the month tends to be swallowed by Independence Day this and that). I had not seen the Judge in a while being that we were publicly "estranged" during her days as the government Ombudsman. She still maintains her personal guards. One lawyer said to me she is one of the most guarded Judges in the land. In total she has 5 guards two of who look like the Golola Moses twins.
The adjournment is an annoying delay but in fact its basically a shadow of the major public debate underway in Uganda over transparency in the oil sector. This week several stories have centered on the oil sector many from the wikileaks revelations detailing allegations of graft.
As Friday opens to a rainy weekend, a major deal involving Tullow/Total and CNOOC is expected to be completed. CNOOC and Total will pay close to 3bn dollars to Tullow in return for a joint operatorship.
But despite this major transactions ( the last one between Heritage and Tullow degenerated into a contentious and on-going court battle), there is really no oversight in the oil sector.
As we were in court the Attorney General was expected in Parliament. Earlier yesterday he had denied Mps access to the agreements citing the very confidentiality that we are challenging in our public interest litigation.
He also asked the proceedings to be held in camera which Mps rejected. According to counsel George Kalemera , who represented the AG in court at Nakawa,  his boss Hon. Peter Nyombi wanted to brief Mps privately but the representatives were afraid that any word arising out of a private meeting with him may be misconstrued by the public.
Mps have threatened to arrest him and I expect the rhetoric will increase on both sides as the sector becomes increasingly busy.
Whats new?
A new paper, by Jacob Kathman and Megan Shannon examines the potential of instability from Uganda's oil. The political analysis is not so great but it joins increasing literature on Uganda's considerable onshore reserves and their impact on the economy and politics of the region.
Meanwhile word on the street is that as oil companies firm up their capacity in country – a rush for jobs and contracts is underway. One firm that may not be happy is Kampala Associated Advocates – a leading law firm in the city which has been Tullow's external counsel.
In the picture above is Elly Karuhanga, myself, Tullow's Africa boss Tim O"Hanlon and Brian Glover in an interview at the height of their battle with Heritage ( someone wikileaked it back to me)
It appears that the oil company plans to withdraw most of its business from the firm over a number of concerns. One of which is that Mr. Elly Karuhanga, a partner in the law firm is also Tullow Chairman, raising obvious conflict of interest issues. However the business is worth 1bn shillings every year and clearly not loose change.
Meanwhile oil fellowships for journalists have been announced by ACME for reporting on oil. Great news for the sector.
Comments
comments