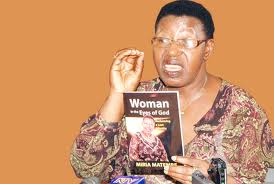 Reading Time:
8
minutes
In light of the debate in Parliament on the domestic relations bill- here is my piece in 2009 on the law. This bill and its reiterations is the longest running legislation in Parliament staying on the shelves now for nearly two decades. Its most vocal advocates like Miria Matembe have had entire careers in politics. Even now its passing is not guaranteed.
You May Marry When You Want But New Law Resurrects Old Fears.
The Monitor (Uganda)
| October 05, 2009 | Copyright
Byline: Angelo Izama
Marriages made in hell are a common theme in popular culture and movies and the storyline is often that the victims made the wrong material or moral choice in their quest for spousal bliss. The proposed Marriage and Divorce Act of 2009 – the most recent of the 70-year tradition in Uganda with man-made laws meant to mediate between that which, in the main is considered, what God put together, may not be the perfect panacea for domestic conflict burning in some Ugandan marriages but its framers hope it will at least cool matters.
It's a far cry from the 1904 colonial ordinance which first attempted to bring "African" marriages into the age of enlightenment and gave rise to the "Marriage of Africans Act" the mother of all subsequent marriage laws.
There have been various attempts to sex up the colonial era laws and at least three government commissions on the subject over the last 70 years. The most extended period is from the '90s to date, with pressure from women's rights activists. Indeed, the last of two reports on marriage was prepared by the Ministry of Women in Development now part of the Gender Ministry.
The proposed law not only adds a sprinkle of new ideas here and there but attempts to marry all statutes on marriage into a single document and establish among them all some core values derived from the Uganda Constitution.
It's a moot point whether this law and its modernist stance may not be the most ambitious and therefore controversial project yet. For one, it makes divorce easier and therefore the mantra of "till death do we part" is now a courtroom away. This is in contrast to the period before when divorce was more the exception than the rule. The new law also introduces a hitherto distant aspect of western marriages – where property, the bane of the modern marriage – can be held separately through contract.
This is the concept of ante or pre-nuptial agreements where spouses sign-up to a document which states what will happen to their property in the event of a split.
Since the general Uganda psyche assumes the merging of property when the woman takes up with the man which is a corollary to the feeling that men are responsible for women. This new addition, however, will most likely be a dramatic if not incendiary innovation to the bedrooms across the country.
The law also accommodates "half-marriages" or cohabitation and grants rights to the men and women involved. Long a thorn in the bottoms of Uganda's religious centre these half marriages are opposed all-around. But morality aside they may also be one of the most common forms of consorting, especially in cities and towns.
All of the present provisions are because the Marriage and Divorce Bill 2009 bill hopes to live up to one cardinal principle; that men and women are equal. Therefore whether of indigenous religious persuasion, Muslim or Christian, Hindu or Baha'i their shared commitments in a marital union must affirm their constitutional right to the same rights or obligations.
Some provisions of the bill, for instance; that impotence in men is a ground for divorce may be seen as a back-hand pass to the female gender which supporters of domestic relations reform have considered a silently suffering mass over the years. One analyst observed that if anything the domestic relations bill has traditionally been "targeted" at men.
This is partly true. It is targeted at the power of men and the patriarchal values which have long determined the nature of relationships between the sexes in marriage and within the community.
A bridegroom fixes a ring on the finger of his bride. The ring is no longer enough to make couples faithful.
"It would be important to consider whether the law provides sufficient safeguards for Christian marriages which constitute a significant number of marriages in Uganda," said Bishop Zac Nyiringiye, associate Anglican bishop for Kampala. He hopes the Christian communion will make contributions to the final law.
Bishop Nyiringiye who has not seen the draft bill says it should at a minimum attempt to answer "what is a Christian marriage".
The Bill is still a draft in limited circulation between the Uganda Law Reform Commission, some non-governmental organisations [mainly women's right activists], the media and lawmakers.
Hassan Kirya who speaks for Mufti Sheik Zubair Kayongo of the Kibuli-based Islamic congregation says Muslims are satisfied for now with the direction of reform.
Muslim marriage governed presently under the Marriage and Divorce of Mohamedans Act is not included in the proposed combined bill.
"Islamic teachings are clear on marriage and since we have heard that all Muslim matters will be considered under Sharia law practiced through [soon to be established Khadi courts] we are happy," he said on the phone this week.
However there are several aspects of the new bill which will likely face active resistance and they draw from the overall approach of the law.
Since the genesis of this reform has its roots in the colonial efforts to modernize traditional marriage the process has been a balancing act between the customs and modern albeit mainly Christian views of marriage [such as the emphasis on monogamy] on the one hand. On the other hand it has also been about accommodating traditional systems and values in managing marriages with modern justice systems introduced with the new state which took over the communities conquered by colonialism.
So while many aspects of traditional domestic dispute resolution which involves family, relatives and the community have not been recognised in the new bill. Instead, modern courts of law have overwhelming power to intervene at all stages of the marriage including at its dissolution.
In this way the law is avant-garde and emphasises individual rights over communal ones. A family is defined in the law as " a husband and wife; including their children" while traditional customs entertained here even the concept of the extended family.
According to Tess Kawooya Bakayana, a legal officer with the Law Reform Commission arriving at a balance has not been easy.
"That's why we encourage further debate and the involvement of the public on this," she says. A sticky area is on property rights and rights of consortium (sexual rights).
The new bill for example tries to find some middle-ground on the issue of bride-price, a prevalent local custom which solemnises marital unions much in the same way as the uttering vows and exchanging rings does.
Long attacked as demeaning of women and rendering them chattels for purchase, bride price has been the staging ground of the war between the traditional and the modern. A case brought by Mifumi, local women's rights NGO seeks to outlaw it in the Constitutional Court.
But the conclusion of the Domestic Relations Study report 2008 which the ULRC used as a basis to come-up with this proposed new law is that it is an important practice in validating customary marriages. To tame it, the new law redefines bride-price or dowry as "marriage gifts" and states that they are not refundable.
In this way they cease to be transactional and give power to men over their wives simply because of the number of cows, goats and even cash that has exchanged hands. So perhaps gone will be the days when a claim for "sexual services" or a woman's labour is based on "after all I paid dowry for you".
Some women rights activists like Jackie Asiimwe Mwesige like to point out these days that women too pay bride price or by extension are breadwinners in their families.
Another area where the proposed law seeks compromise is on widow inheritance defined as a custom "by which a relative of a deceased husband inherits the widow of the deceased husband as his wife".
This custom which is originally meant as a way for families to continue their obligations to the widow and children of a deceased man by assigning "his duties" to say a younger brother has been abused some say.
One divorce lawyer says it has become contentious especially if the deceased were wealthy. Decisions over inheritance are also less collegial and involving of family members as communities fracture with modern day pressures arising out of the less appealing influences of urbanisation.
The new bill however does not banish widow inheritance completely but makes it contingent upon the "free consent" of the widow and the man involved. In other words it treats it as a new marriage.
It also goes further and criminalises any attempt to enforce the old custom wholesale by establishing a fine and jail term of a year for those who do not act in accordance with the law.
There are some areas in which the law is uncompromising such as on homosexuality which is also a criminal offence under the Penal Code Act.
The new law defines marital union as being between the opposite sexes but also goes further on the issue of homosexuality. It does not recognise same sex marriages even when contracted by Ugandans in other countries where homosexuality may be legal.
It also gives the Ugandan courts "original jurisdiction" over marriages conducted elsewhere which means Ugandan laws are applicable.
The law also expressly states that "Marriage between persons of the same sex is prohibited" and includes sodomy, homosexuality and even pornography as sexual perversion and therefore employable as a ground for a break-down in marriage.
"We were not really consulted over this law" said Anthony Oyuku Ojok, the acting registrar of marriages at the Ministry of Justice and Constitutional Affairs.
According to Mr Oyuku who performs civil marriages at the Registry's offices on Amamu House in Kampala, there are some positive aspects to matters like parental or guardian consent that have been excluded in the present proposals.
Civil marriages, one of the forms of marriage allowed, have been growing especially in the city from a monthly average of three to seven in 2003-4 to over 67 monthly today.
They are easier and cheaper and also attract younger couples. But Mr Oyuku says simply because consent under the law is now that of the individual seeking a marriage – all that is required is that they are of consenting age [18 years].
"But consider a girl on campus who is confused by some boy and runs to the Registry to perform a marriage. Will not the consent of her father or guardian provide some protection? What if she is being used?" he asks in an office buzzing with manual typewriters and overflowing with files.
There is no computer on his desk either which brings to mind the question of the integrity of record keeping here.
The registry which looks and feels trapped in a pre-modern period nonetheless has discovered through practice a point worth debating. Under the new law especially with regard to customary marriage it states that the "consent of a parent, relative, clan elder and any other person other than the respective parties shall not be a requirement".
While claiming ground for individual rights even against some of the negative aspects of customary practice- the abolition of consent goes counter to the general practice which recognises that a family is part of a community and feeds on the social sanction that sustains it once it has been contracted.
These are some of the tensions that show the clash between the traditional and modern in the present draft. It's ostensibly possible that like widow inheritance and bride price, consent could be required but not deemed necessary for a marriage to be validated. That way Mr Oyuku and others have a way to tend to the needs of younger and freer Ugandans in the modern age.
Highlights of a pre-nuptial agreement as proposed by sections 118-123 of the bill
Two persons in contemplation of a marriage or cohabitation with each other or cohabiting or married may make agreement with respect to the ownership of separate property of each spouse; property acquired during the marriage/cohabitation; or distribution of property acquired during the marriage/cohabitation
Pre-nuptial agreement defining the share of property each spouse is entitled on separation, dissolution of marriage/cohabitation may be oral or in writing. Oral agreements must have a witness and when to be used in court must be confirmed by an affidavit
Agreement to be signed and witnessed by two persons chosen by either party. The agreement may be made as an order of court. If made upon order of court can only be terminated/amended by an application to court, which application must be witnessed by two people.
Courts have jurisdiction to inquire (if one party asks) into a pre-nuptial agreement made within the provisions of the proposed law.
Basing on the findings of such an inquiry court will be able to set aside an agreement if it is deemed that enforcement would be unjust.
Courts can thus declare that a given pre-nuptial agreement shall have effect in full of in part.
Courts can set aside agreement if a party to it alleges that it was entered into under the following circumstances: duress, undue influence, fraud, misrepresentation, illegality, lack of intention, any other factor like unequal bargaining position.
Court can set aside agreement and make another order for the distribution of property.
Pre-nuptial agreement may be set aside on grounds of lack of full disclosure of assets by a party to the agreement.
Court may also set aside a given agreement if it is determined that it is 'unconscionable', that is; where it is satisfied that the purpose and effect of the agreement is contrary to conscience or that the agreement exploits the unequal bargaining position of a spouse.
The present draft debated in Parliament may have slight changes
Comments
comments