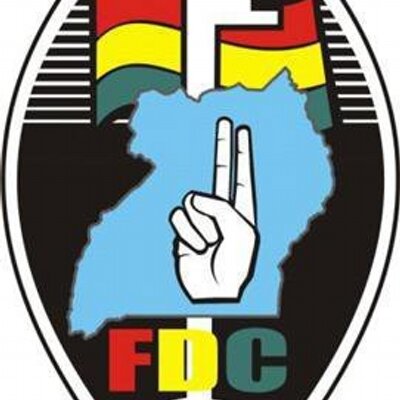 Reading Time:
3
minutes
The National Resistance Movement and its main rival the Forum for Democratic Change have separately dismissed the idea of a coalition government ahead of the 2011 polls. NRM Chief Whip Daudi Migereko led the NRM side to a recent tête-à-tête with other political forces, including the FDC, said his party's intention is to win the 2011 polls "decisively".
The dialogue organized by Accra based Institute of Economic Affairs- a Think Tank famous for organizing Presidential Debates between Ghana's bitter rivals in the last election- was assisted by a Hague based Dutch NGO- the Netherlands Institute for Multiparty Democracy. On Friday the European Union head in Uganda Ambassador Vincent De Visscher said talk of a coalition government in 2011 was speculation saying of more concern would be the cohesiveness of the political opposition. "From a donor view point we are interested in a clean process and a level playing field.
There are concerns about trust in the Electoral Commission because elections are like a football march where if the referee is discredited the results cannot be credible" he said adding that donors were "absolutely not" planning a government of national unity. He was responding to a report carried in the Weekly Observer about a donor driven plot for a power-sharing deal arising out of the Ghana meet. The report said fears of violence in 2011 had caused donors to moot the idea of a coalition. But Mr. Migereko also said no discussion over a coalition had taken place in Ghana but that NRM had an open door to dialogue about the "rules of the game". "Politics is about competition and we are working hard to win" Migereko said when asked directly about the slow slide in the popularity of NRM Chairman Yoweri Museveni.
Those who predict violence say it would be difficult for him to win the next election/ Mr. Museveni has consistently lost by 10 % in the last three major elections [75% in 1996, 65% in 2001 and 59% in 2006]. All things holding steady he would be in a statistical red in the next poll. Migereko says NRM is confident it can "reverse" the trend. FDC reject a Museveni partnership FDC National Chairman Sam Njuba, who like FDC leader Kizza Besigye have worked closely with Mr. Museveni but fell out before the return of multiparty democratic competition, dismissed the idea of a government of national unity. "No. Never! That's totally unacceptable. Either we win rightly or lose rightly. While we have not discussed it within FDC I would oppose it.
Ha-ha! Working with Museveni? He is a crook. I can't stomach the thought!" Mr. Njuba said emphatically in a phone interview on Friday morning. He warned that donors should not "reward" losers of elections with the option of staying in power. "My concern is however that the opposition parties are not so united" he said. But Migereko who said the Ghana talks were about agreeing to "the rules of the game" earlier on added that cabinet proposals on electoral reforms would not include a suggestion that a "simple majority" should determine the winner of the next elections. The reforms will be tabled before parliament soon he said. "Dealing with a simple majority is always easier" he said adding that it cannot be ruled out that some NRM members of parliament "may privately seek to amend [the 51+] rule". Abolishing the rule would require a constitutional amendment of article 103 [4] which currently require that a winner of the presidential race must win "more than 50% of all the valid votes cast". A subsection provides for a re-run [see analysis]. Mr. Njuba says FDC would not be surprised if the NRM moved towards the amendment of the constitution because its candidate would likely be unable lose the election. "We won't be surprised if that too is pushed down our throat but we will oppose it" he said.
submitted for the Daily Monitor
Comments
comments