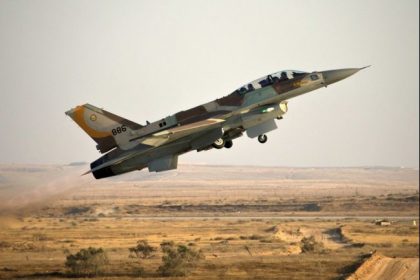 Reading Time:
3
minutes
A good friend pointed out Lauren Jenkins post in Think Progress in which she argued that proposals by Representative Donald Payne that the Obama administration give the South Sudan army air defense systems would likely boomerang on the humanitarian activities of the United Nations. According to Jenkins in the past the Khartoum regime , which is now bombing parts of the disputed Abyei region, has conducted raids with planes painted in UN colors. She believes an ill-trained South Sudanese army would instead ground UN planes.
Coming on the back of the current concerns over sophisticated weapons getting in the "wrong hands" for the right reasons in Libya this conversation is an important one to have. However Jenkins argument is a rather narrow and specific one to make against missiles defenses playing a role and alone it will not suffice.
Jenkins buries her important contextual point in the piece when she states thus " Arming South Sudan with air defense systems would put them into deeper conflict with the North, not bring the two closer to peace".
Ditto.
The South will need air defences to exercise control over its airspace eventually. But right now air defenses cannot be their priority not because defending Abyei using surface to air missiles would endanger UN planes but because an escalation of hostilities with the North will create worse problems for weak Southern institutions to deal with. The North through its actions in Abyei, Nuba and Khordofan would like to provoke a wider security crisis in the South and is already succeeding. Close to half of the south's 10 states have major security challenges. The Khartoum logic is something like this; if the South returns to civil war it delays its emergence as a viable state ( see our previous post here).
Abyei eventually will eventually be sorted out by other means including a referendum. The reality to be addressed now is that the South is not in the best position for a military defense of that territory. Outright war with Khartoum would greatly undermine the south as an independence project before it even takes off. US policy could concentrate more boldly on this. South Sudan needs a surge of rebuilding funds ( a marshall plan even one that fails) and its leaders need support to hold the ship together. Without a major funds to keep it afloat the South will implode. That said a stronger South in the near future will be in a much better position to negotiate a way forward in Abyei or elsewhere in its territory.
Abyei will have to wait. One way to look at this issue is to separate the territorial ( political) issues from the humanitarian ones.
This is how; the refugee problem is heartbreaking yes but for now, as long as the North as no internationally recognised legal claim to Abyei, its possession of the territory is a short term advantage. It should not be encouraged to project Abyei on the Independence of Southern Sudan just weeks away.
Secondly, if one does not give missiles to the SPLA/M it does not mean the UN Peacekeepers cannot be stationed at the border with surface to air missiles and a stronger mandate to use them to protect civilians. If SAF forces were to directly attack the UN should they get fired upon, well that is another matter.
If Sudan wants an escalation it can have one with the wider regional and international community. This would transcend its calculations in Abyei to beyond its national borders and beyond the limited interpretation of the UN's work alongside the conflicts within Sudan.
We will return presently to our look at the truth-divide re: rabies and what it says about venture capitalism.
Comments
comments