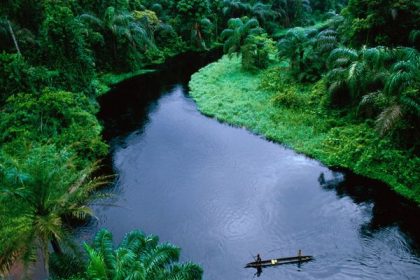 Reading Time:
4
minutes
Ugandan delegates attending the peace meeting between themselves and their Congolese brothers in the tourist town of Ngurdoto, Tanzania, were slightly taken aback when they realised that President Joseph Kabila had carried with him a high power negotiation team to discuss oil.
Eye on Business
"It was like an oil meeting. We were lucky that we came along with Minister Daudi Migereko [Energy and Minerals]" a bemused senior government officer who attended the meeting said. Another roundtable between the two countries- this time including Rwanda is taking place this weekend in Kampala under the auspices of the United States-should perhaps focus on the keen politicians in the three countries have in reaping their natural resources since such an effort requires a commitment from all the parties to create a "conducive environment" [read getting rid of rebel groups or "negative forces" mainly in DRC's vast eastern region.
The clash that brought about the Tanzania accord was ignited when Kinshasa tried to lay claim on the Ugandan island of Rukwanzi on Lake Albert, the heart of Uganda's nascent petroleum exploration program.
A look at the agreement that the two Presidents signed in Tanzania shows the management of future resources loomed large in the entire text. Three of the longest articles dealt with border disputes, "management of trans-boundary resources and regularization of cross border trade in minerals", and dealing with so-called negative forces like the Lords Resistance Army and CNDP of renegade General Laurent Nkunda.
Viewing the friction in this region as a business rivalry amplifies some of the pragmatic choices that should be on the table at the tripartite plus meeting this weekend.
Top on the agenda at Ngurdoto was oil. It is in this section of the final agreement that Kampala and Kinshasa broach the issue of stronger embassies in their respective countries.
This is a diplomatic triumph for Uganda because the Congolese authorities have been reluctant for years to accredit a Ugandan ambassador to Kinshasa. Sources at the meeting said Kabila took time to grumble that someone had stolen Congolese Embassy land in Kampala.
In any case formal diplomatic relations are a step up from the current situation where Uganda's foreign policy with regard to Congo was dependant on the personal relationship between political leaders like foreign Minister Mbusa Nyamwisi and Hon Amama Mbabazi the security Minister or sources say President Kabila and President Yoweri Museveni's son, Maj Muhoozi Kainerugaba.
The embassies, the agreement notes will now have petroleum experts from either country to coordinate a fairly broad cooperation that joint exploration requires. The two delegations also agreed to polish the gold trade [Uganda's fastest growing export of 2006], with the Ugandans throwing in a sweetener- a extension of electricity from Kasese to Beni-Butembo-Rutchuru area in DRC.
Pragmatic choices have eluded Great Lakes peace for a long time. Last week Gen Nkunda said he would write to President Museveni to mediate between him and Kabila- arguing that he is not a "negative force" as the Tanzania agreement claims.
In Garamba where the Lords Resistance Army has an active base- Vincent Otti the Deputy head said the Tanzania agreement risked scuttling the Northern Uganda peace process.
In reality both these key groups face tough choices. Firstly, DRC can no longer claim to be a responsible member of the community of nations and host rebel groups that are fighting for regime change in neighboring countries. Indeed, highly placed sources said Hon. Mbabazi confronted Kabila with evidence of Congolese national forces actively assisting the LRA forcing the DRC leader to reshuffle his officers in the affected areas.
Since groups like LRA are listed as a terrorist organization or that FDLR- a largely Hutu rebel group opposed to Kigali with links to the 1994 Rwanda genocide- have a pariah status in world opinion- DRC is in a difficult position of justifying their presence in its soil or its cooperation with them. In any case the continued presence of these groups in Kinshasa complicates not just the diplomatic and security situation but procrastinates on the benefits that economic progress would mean- once oil and other resources can be exploited.
The LRA now has to re-think its future as a non-combatant force and instead of further isolation- the Uganda government which is in talks with the rebels must seek to involve them not just in legalistic peace dialogue but with a roadmap on how the LRA leaders can be resettled elsewhere and resources made available for them.
Within DRC- it's important to also see Nkunda- who last week President Paul Kagame said had legitimate concerns- with business lenses. Asked by 933 KFM how he was funded or managed the areas in his control- he said he depended on well-wishers and supporters.
However his alliance with Kigali is an open secret. Nkunda represents a buffer- not just for the protection of Congolese Tutsi's facing a real threat from ethnic violence- but also as lawless territory where exploitation of resources is carried on under the radar.
Reforms in Congo will sooner or later have to deal with how "regional administrations" like Nkunda's can stabilize. Regardless of whether or not his forces are defeated- it will be near impossible for Kabila to control areas like Kivu without effective decentralization. Whenever this happens, the relationship between "pro-Kigali" areas in DRC will no doubt be of interest to both DRC and Uganda's joint petroleum exploration.
Rwanda has begun drilling for oil and it would not be surprising if political and military leaders in Kampala and Kinshasa view with suspicion any sphere of influence it controls in the vicinity of the oil fields which stretch along the border areas up to north western Rwanda. A company, Vangold Resources based in Vancouver, has given the rights to drill there in March this year.
For business to begin therefore the tripartite plus- should begin in earnest a broader discussion with all rebels and militias on how they can find alternative livelihoods. Oil and other resources may hold promise but there is competition from these groups that benefit from smaller, illegal exploitation. Beyond this- the DRC/Uganda agreement is indeed a declaration of war on these groups.
Comments
comments