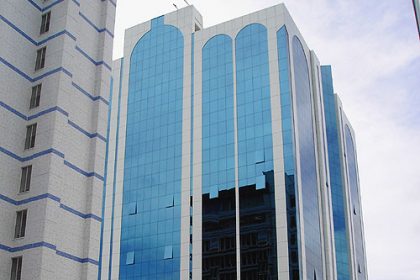 Reading Time:
1
minute
We have written several times about NSSF or the National Social Security Fund, the mandated provident fund over the years. Special notice to the fund is its penchant for crippling scandals that have adversely affected its ability to invest despite being Uganda's richest financial institution. A couple of months ago I had a meeting with its Managing Director Richard Byarugaba, ex-banker with a love of sports ( he has run several marathons). The meeting was meant to interest the fund in a rethinking of its role within the market given upcoming opportunities in Uganda's nascent oil sector. To put it simply he was not interested or proactively informed. Perhaps this had to do with NSSF's past and its shyness in scaling new opportunities especially one has potentially dicey like the oil sector. Uganda's petroleum sector sure has many unique challenges. Emerging out of a government system reeling with corruption scandals it is beset with risks for an organisation like NSSF.
However only if the fund is willing to conduct its business openly and aggressively will it overcome this stigma. The notion of playing safe, as Andrew Mwenda has eloquently argued,  as seems the strategy now is counterproductive and bad for the NSSF and its members. Many promising careers of Uganda's talented financial minds tend to crash and burn at Workers House.
The inertia creates internal pressures as the one that emerged this week in the dossier to the Ombudsman about the conduct of senior officials from NSSF. Read for yourself.
corruption and misuse of workers money by top managers at NSSF
Comments
comments