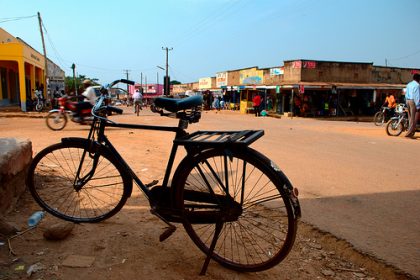 Reading Time:
4
minutes
This is not for the faint hearted
Opening credits..
The evil men do… a comment from the Commission.
" It is said that dictators or tyrants are not born but made. Was this true in the case of Uganda? During Amin's regime it was common practice for one or two intelligence officers of the State Research Center to arrest someone from amongst a huge crowd of people, bundle him up in a car boot, carry him away yelling, proceed to kill him and dump his body.
Between 1971-1985, people were subjugated and terrorized into silence and surrender. Why did the populace not react against such abuses of human dignity by the state? Were they cowards or just had "I don't care attitude? We wonder how a security personnel developed so much wrath to torture and maim someone he had never seen before just because such a culprit was brought under his custody. It is hardly believable that this was done to extract a confession from suspects or extort cooperation from potential witnesses or merely sadism for its sake?
The basic similarity with which youth wingers and security personnel behaved and terrorised the population in various parts of the country made the Commission wonder whether government or someone mounted a course on torture and brutality for them before."
Commission of Inquiry into Human Rights Abuses in Uganda led by Arthur Oder
Ordinary victims. These are their stories…
 Lucy Nabateregga
" I was married to Anthony Hannington Nsereko of Masaka but he was killed by Amin's soldiers in 1979. He left me with eight children. Five of my children were murdered in 1982 by Obote's soldiers. They ranged in age from 8-19]…. One day Acholi soldiers came and one child who was out playing tried to escape. They stopped him.
They started shouting at us as bandits and shooting at the people. My son Nalumuso was the first victim, then Rebecca and others in sequence. When they shot the fourth child I begged them to kill me before killing the other one. "I was holding my grand daughter, James Nalumuso's fourth months daughter, her mother having been forcefully abducted at Kalasa. They responded by stabbing that baby on the cheek. Her name is Susan Tebukasa.
Up to now her ear emits pus because of that. Before removing her from my lap another soldier stabbed me in the chest using a bayonet on his gun. Then they killed my 5th child. After that we heard gunshots and then I fell unconscious.
I was removed by people and when I recovered I was somewhere where they took me. I asked again about my children but they could tell me they are out to fetch water until I realized they were dead".
Francis Muyanja
" They came to my room..I was not allowed to dress up. Instead my pants were removed and I remained naked [He was then badly tortured including being burnt with cigarettes]. When we were still at the scene of my arrest, I heard my arresters arguing in Swahili and in English the Vice President Muwanga had directed that I be taken to Kampala. I was naked up to Makindye. I was still Naked.
At [Nile Mansions and in between consciousness and unconsciousness] I found a young brown man dressed a doctor's gown. He had a stethoscope in his pockets. His hands were tied and he was leaning on the wall.
The soldiers were telling the doctor that he should admit he was a gureilla- the doctor refused. They brought a stool. The doctor was forced to put his chin on the stool and they brought pliers to press his lower jaw. His jaw was broken but he still denied that he was a guerilla.
When he said no, a hammer was brought and his head was knocked and he died instantly. The body was removed.The place of the murder was next to Vice President Muwanga's room. I knew it because I was next taken there. [ But before] a small brown woman was brought and she was tortured instead of me. This was a relief to me. She was in a petticoat and pants, but no bra. She was brought into the room.
Her name was Rose.
They asked her whether she was a guerrilla, she denied. Then a pair of scissors was brought and her breast cut. But she still refused to admit.Then a metal chair was brought then a charcoal stove was put underneath. It was being fanned electronically. She still refused. Then a bed was brought and she was laid on it. Then an iron bar was brought and pushed into her private parts. She was quiet throughout these tortures.
She died and the body was put away, and they turned to me.
At the time when the tortures were going on Muwanga opened the door and peeped into the room..when the girl was being tortured. I had known Muwanga well. He is one of my relatives, we are from the same clan of Nyonyi Nakinsige.
[I was taken back to Makindye and put in a group known as guerrillas]. We were eleven. Our group was B.2- that was the number four room. There were dead bodies, and those dying. We found 10 bodies in the room. The live ones were living like skeletons. It is a frightening place. Faeces were on the floor. The toilet filled up, we had no water. So newcomers provided their urine for us to drink.
On 28 September, 1982, Sunday at 2 pm I was released from Makindye and taken to Luzira. I36 of us were put in a bus to go to Luzira and 36 died on the way. By then I had acquired a pair of trousers from a dead person in Makindye."
Continues tomorrow.
Comments
comments