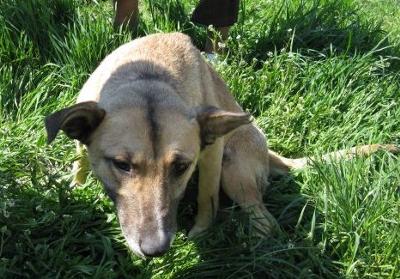 Reading Time:
4
minutes
I am half way through my rabies vaccine treatment. It is administered generally over three weeks. Every shot, injected on the soft part of the arm, just below the shoulder (usually on the left if you are right handed) costs slightly over 200 dollars. That is more than my sister makes monthly as a customer service assistant at MTN Uganda, a raging success story of investment in telecoms, one of the country's sweet spots for investment capital. As a visiting scholar at Stanford University my insurance, called Cardinal Care, is top rated. However at Vaden, the university clinic, I was told that my health insurance would not cover vaccines. The final cost for all the vaccines and other things I am getting "taken care of " is alas prohibitive for out of pocket pay. It turns out that I am spending more than half a year's rent on the vaccines alone.
Rabies is one of those virus-induced conditions that have virtually been eliminated in the West essentially by proper control of the vermin (or animals) that transmit it to humans. Dogs are mainly loved and over pampered pets for which an inventory is kept. Strays are rare. Infestation from wild life like bats, raccoons and the like comes under the safety net of public authorities and should there be an outbreak its likely to be brought to heel.
But what does the absence of dogs as pets mean for investment capital in Africa? Well- it's the systems that ensure a dog is mans best friend instead of a virus bearing "Cujo" that lower the cost of credit by freeing money to do more. There is a cost to doing business in Africa that goes beyond formal systems to register a business. It's a doggy dog world. The story of rabies here tells part of that tale.
Not all African students or students from the developing world visiting a place like Palo Alto or Stanford, with its state of the art facilities, will invest in a package of prophylactics before undertaking the journey home. However along with my passion for journalism is an interest in running. My jogging route in Nalya, on the outskirts of Kampala is along the Northern by-pass to Ntinda town center. The morning jog as views of the ever changing housing landscape in this part of the city, new malls, flats that spring alongside smaller one or two room 'Muzigo's" or slum dwellings that increase in number and intensity towards Kalerwe, a market zone which is infamous now for its disposition to riots.
The by-pass, a popular modern asphalt road (it means a highway that avoids the drive through central Kampala), thus curves through several dog-infested slums.
So as one can imagine its does not offer the safety of manicured pedestrian walk-ways or the running track of the Dish, the popular foothills route for the Stanford community. I have not been bitten by a dog but almost every other day runners like me will encounter some poor canine crashed on the Northern by-pass and left to rot in the Kampala's humidity.
If untreated Rabies is fatal. Victims die in 10 days from exposure. One of the best-kept secrets of Uganda's healthcare system- if one can call it that- is that rabies vaccines are hoarded. An expatriate whose wife worked at a clinic catering to foreigners in Nakasero once told me that Mulago, the main hospital in Kampala kept the vaccines for foreigners in the country. I never doubt this. Once a colleague of mine said he was bitten by a dog upcountry and discovered the expensive and deadly world of rabies. For example, he said, there was one clinic main for rabies treatment in Entebbe. It's crowded because as a clinic that stores the vaccine it receives patients from the North, West and North East of the country, which are more rabies prone. As a disease it is not as prominent as malaria and gets less attention. It's normal for rabies prone districts to go for years without stocking up on treatment
At Vaden as I was loading up on my various vaccines I received the following advice. If a dog bites me; my vaccines will delay the onset of a serious illness allowing me a window of opportunity to get the rabies treatment. Since I have the initial protection it will also lower the cost of the final treatment. All of this information came by way of an extensive travel advisory that is available to students and staff of the university. For example, I am advised not to eat save at restaurants that catered to foreigners, carry with me a number of travel medicines including insect repellant, wipes and hand sanitizers.
" Do not turn on the faucet. Always drink bottled water," said the travel nurse. I listened closely. Finally I was told to leave the country in 60 days if I could and ensure my evacuation insurance was up to date. Since Kampala is my home it took me a while to situate this advice. It then became fairly clear to me why aid dollars are expensive. Any expatriate from America or Europe requires a system of safety overseas that is expensive. Neighborhoods are carefully chosen, services like air ambulance identified, private clinics, European food stores, salons and cars (gas guzzling off road landcrusiers are preferred in Kampala). The cost of paying for these services is part of the cost of the aid. Aid workers naturally are also limited in where they can go, how long they can stay which imposes a secondary cost, which is that they are unable even under the best of conditions to achieve much. What they do not fix- is a cost in many ways. Private capital has an even bigger challenge. Companies seeking opportunities in Africa must attempt to meet the same costs or expectations for their staff. It increases the cost of money and lessens the agility of investment funds to go to places where a high profit potentially awaits. If aid money and workers crowd in safe zones, private capital including venture capital seeks safe investments and takes few risks. This is a subject we will return to next time.
Comments
comments