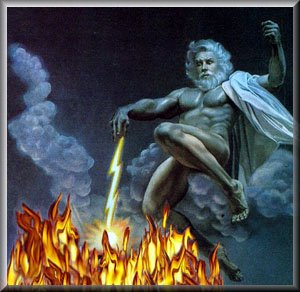 Reading Time:
2
minutes
Greek Gods are angry with Athens and apparently with Kampala too.
As the Greek economy sees red ( a color as children we were warned not to wear during rainstorms), Jupiter or Zeus from high smote dead 21 , mostly children injuring many others.
The attacks happened in Kiryandondo, a bucolic part of the Ugandan savannah, praire like flatlands that on a good day can resemble the American Mid West, with miles of maize and sunflower to distract the traveller.

There are heavy downpours in the city which pose a different problem for commuting. Boats are recommended in some parts of the city ( no joke) and cholera will no doubt be in the headlines next week.
The real "Greek crisis" in Uganda is its free falling shilling. My initial worries about the shilling on the eve of the Ugandan election have come to roost. It is not helping that besides an angry sky it has been raining buckets of man-made political problems and the flood is now sweeping the shilling towards new lows every other day ( it closed at 2700 to the dollar and may snake towards the 3000 mark which i predicted but hoped would never happen).
Borrowing to finance the recovery of the economy wil be difficult in these globally difficult times and Greece is a testament to that.
If Jupiter is wreaking havoc both sides it is because Greece and Uganda share one thing; confidence in their governments is bleeding from multiple wounds. There appears to be the perenail malfeasance associated with every thing their leadership touches.
The season of bad political weather has generated constant headlines. Besides the shilling scandals assail Ugandans from every corner. Two former Vice Presidents are under investigation, the Central Bank governor is rumored to be considering jettisoning (he called his boss a closet marxist responsible for bad economic decisions) and there are rumblings of diplomatic and military problems at the restive border with the real sick man of East Africa- the Democratic Republic of Congo.
Ugandans though are cheerful somewhat. My grandfather (also known as Angelo Izama) was a District Commissioner for Tororo District way back when. His family house ( i never really got acquainted with this despite going to nearby St Peter's College Tororo) was near the famous Tororo rock.
One fact i learned about Tororo later was that it made the Guinness Book of Records as the area in the world with the most lightning strikes in the world. You heard. Its like Area 51 over there.
With that thought i turn to other things. More on the shilling soon.
Comments
comments