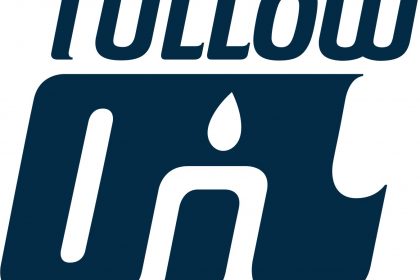 Reading Time:
2
minutes
Tullow Oil has released its half-year trading statement. Its good news for investors in the company and a boost for those eyeing Africa's prospects. Its Uganda farm down, whose 2.9 billion value has colored its books, has singularly affected the Tullow balance sheet. However developments elsewhere in West Africa are the fuel that drives the oil explorer in its quest to transform into a major player in production as well. Its Kenyan discoveries show Tullow is still the blue-eyed boy in wildcat explorers.
A summary of its statement is below.
For Ugandan watchers the farm down is yet to yield the full tax expected. The company has only paid 30% of the $700 million it owes the Uganda revenue authority in Capital Gains Tax. While the same tax became a nasty dispute which is still partly in the courts when Heritage Oil, Tullow's former partner rejected it, Tullow seems confident its own objections, now before the tax tribunal, will be treated differently.
" We have faith in the system. We will respect the decision of the tax tribunal," said Jimmy Kiberu, the company's Corporate Communications chief when I put this issue to him. It's puzzling though since the Tax Tribunal insisted Heritage pay the tax from its own transaction with Tullow. If the substance here remains whether CGT is owed in similar transactions I wonder how the tribunal will rule differently. This is worth watching like the other tax related cases, as they are a sure-fire testimony of the relationship between the government and the oil companies.
HIGHLIGHTS of Trading Statement Exploration and Appraisal activities
•       Basin-opening Ngamia-1 discovery in Kenya; accelerated E&A programme planned with additional rigs. •       65% exploration and appraisal success ratio year to date. •       Major E&A programme re-commenced in Uganda with four rigs currently active. •       High-impact E&A programme of approximately 40 wells over the coming 12 months which includes drilling in Guyana, French Guiana, Kenya, Ethiopia, Ghana, Côte d'Ivoire, Liberia and Mauritania.
Development and Operations activities
•       $2.9 billion Uganda farm-down completed; significant operational activity has recommenced; conceptual basin development work completed and Government engagement initiated. •       Jubilee remediation work progressing well; 2012 exit rate expected to exceed 90,000 bopd. •       TEN project on track for Plan of Development submission in the third quarter of 2012. •       Jubilee Phase 1A progressing well with first oil expected in the fourth quarter of 2012. •       Group working interest production averaged 77,400 boepd in the first half of 2012; production for the full year is forecast to average between 80,000 and 84,000 boepd with an exit rate of over 90,000 boepd.
Group financials
•       Record 1H 2012 revenue of $1.15 billion. Net debt at 30 June 2012 was approximately $0.7 billion. •       Uganda farm-down proceeds have transformed the balance sheet; pre-tax profit on disposal of approximately $700 million. •       First half capital expenditure of $0.9 billion with forecast 2012 expenditure remaining at $2.0 billion. •       Exploration write-off and asset value reduction of $440 million expected in the first half of 2012.
Comments
comments