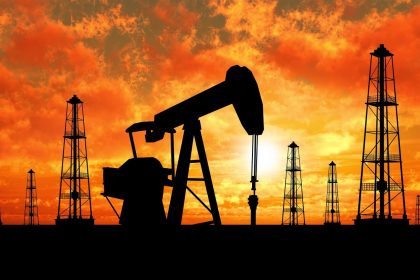 Reading Time:
2
minutes
Uganda's hard line stance on the stabilization clauses, which, we revealed, may prove to have been a winning negotiation formula. When President Yoweri Museveni's directive for the oil companies to lift the stabilization clauses set back the Tullow farm-down it also forced a re-negotiation. Now sources tell me a couple of new situations have emerged. Firstly, the companies will sign with the government "soon". Its expected the signing may be done quietly this time within the next few days. I find putting a day and time to these things is problematic. Especially since right now the government appears to be in no rush to conclude the agreements until a satisfactory resolution of its issues, which besides the stabilization clauses includes things like how many expatriates, the companies (especially CNOOC) can bring in.
So what has changed? The companies have apparently agreed to remove from stabilization a number of items.  Protection will for example not cover environmental degradation or in other words affect the ability of the government to make laws with regard to the effects of oil exploitation on the environment (think the Gulf of Mexico oil spill). The full extent of the re-negotiation of protection clauses will come to light subsequently. Like we said here before, this is the way to go. Just how much protection for their investment is fair is something that had to be discussed.
Elsewhere in the oil and gas sector, a political storm we predicted here (over transparency) almost burnt the Speaker of Uganda's Parliament Rebecca Kadaga. She has called for a debate on the sector for 10th October. I hope that the front bench will be upfront about real challenges of Uganda's oil sector as well as some of the good work professionals are doing to better terms for the country, for example. We will see.
Kabagambe Kaliisa, the chief technocrat at the Ministry of Energy, seen widely as the most experienced individual in government in this sector has reached retirement age. There will be speculation on whether or not he will leave the sector but sources suggest that his retirement will pass without much change. Its expected he will be given a contract to continue at his present job.
Meanwhile in other energy news, Uganda's power shortages will be the story going into Christmas. The government is struggling with arrears owed to particularly thermal energy firms. " Some 100 billion" was released for the sector but hopes are now pinned on the Bujagali Dam filling in for the deficit of over 100 MW. This sector, because of demand, remains the most attractive to invest in. The forecast however on government revenues is rather bleak. Inflation is wiping out the value of the shilling, collections are expected to dip, and political problems abound.
Tax from the Tullow farm down may be one source of the green buck but all eyes will be on Bujagali to provide relief.
Comments
comments