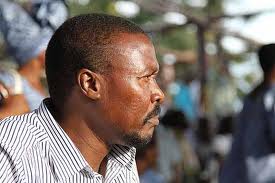 Reading Time:
2
minutes
Uganda's largest opposition political party, the Forum for Democratic Change, is going through its first significant election to replace its long-term chairman Dr. Kizza Besigye. The internal polls, which conclude in November, have been preceded with "Ugandan style" campaigning, a mud-slinging, name calling, tribal and regional din that threatens to poison the opposition before it has a significant chance to lead. At least this is what the critics are saying.
Dr. Besigye himself who becomes an ordinary member of the party has reserved the right to run again in the general elections of 2016, when it is expected he might face President Yoweri Museveni for the fourth time. It will be a two-decade rivalry between the men. Thus the internal elections are important because their outcome may well re-configure the national political clock depending on the leadership and ambition of who ever rises to the top of FDC. It is with interest therefore that I received an opinion poll, one of two, that have been conducted on the present campaigning within FDC.
The poll shows that like the national contest, FDC's internal one, is a two-horse race between Maj Gen (Rtd) Gregory Mugisha Muntu and Nandala Mafabi (MP Budadiri West and Leader of the Opposition in Parliament. Mugisha Muntu (pictured above) is also a recognizable name. Like Dr. Besigye or KB as he is known, he is a former army officer who served under President Yoweri Museveni. During his service he rose to Army Commander, a position he held for 9 long years.
His opponent Nandala Mafabi is a formidable politician who made corruption investigations sexy in the last Parliament. The poll is quite surprising in many respects. Muntu leads Mafabi by 46.9% to 25.7% (however there is a large undecided vote (of 26%) in the poll now available from RWI. The poll sampled 335 delegates out of 900 registered delegates.
The composition of the delegates is also interesting. Majority are male and have university level education. Almost all delegates participated in the last delegate's conference and voted during those elections. These are therefore voters with a high degree of interest in the party. See for yourself the longer list of reasons as to why these candidates are favored. OPINION POLL FDC1
Over to you.
Comments
comments