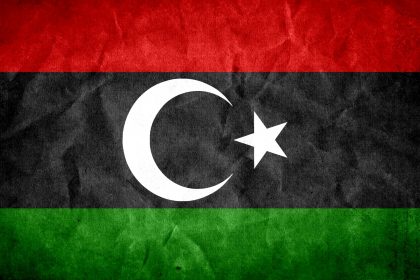 Reading Time:
3
minutes
I meant to write today about how aid and humanitarianism have marooned Africa in an island of daring where only "development experts" and badass multinational corperations risk going, but Libya and the Canucks kept blowing hot and cold over my twitter feed the whole day. There is some movement in Libya. Mrs Hilary Clinton, the US Secretary of State was in Africa and urged the African Union to abandon Libyan leader Muammur Gadaffi rather than acknowledge that NATO had "mis-underestimated" its mission there. She instead delivered a veiled threat to African leaders already nervous about the use of the Alliance's superior firepower.Naturally there was backlash.
When some of us said ( before the bombings started) that Libya is a Somalia in waiting it was considered well a fringe position. But now NATO is frustrated by the lack of quick progress – and sees the killing of Muammur Gadaffi as a key goal. Libya is no longer a Somalia in slow motion. It is on a rollercoaster to Mogadishu.
Jacob Zuma has lashed out at this so-called policy of "regime change" because the sugar coating of diplomacy aside, many Africans recognise what has happened here; the West has had it for Gadaffi and has moved to get him.
However the operation is fraying. In Britain James Cameron is humiliating the head of the Royal Navy over his concerns about its cost while in America with an election season approaching Barack Obama is being attacked by Republicans for stretching the meaning of the War Powers Act. There is desperation on all sides and it will show on the ground with increased attempts to have a " We got him" moment.
The problem with the Libya operations is it was meant to be an easy picking after Tunisia and Egypt. But as the history of intervention abroad as shown nothing is as easy as it seems and the arguments supporting this move ( like how it was designed to "protect civilians") are also wearing really thin. So it was with goosebumps that i heard Mrs Clinton say in Zambia, as NATO continued its pounding of Tripoli, that China was a creeping colonialist and then fly to Adis Ababa to read the Riot Act to African leaders over one of their own who the United States- under a questionable premise, is bombing to the stone age.
China is not seeking to kill an African head of state ( yet) nor is it forcing one out of power militarily. How she thought this argument would fly is truly the gift of her years as a career politician.
I asked President Paul Kagame of Rwanda ( over twitter because he is "cool" like that) about this language of a "new colonialism" that a hawkish Mrs Clinton had laid out and his answer was "..the old colonialism has disappeared yet-not quite…! It wud just mean the new of china adding to the old of others..". LOL (my exclamation)
Put simply; neo-colonialism, colonialism and other iterations of Africa's unequal relationship with the rest of the world especially the West has never changed. Colonialism it turns out is a permanent condition of sorts. Or if you prefer in the language of Mrs Clintons painful campaign in 2007, a "pre-existing condition".
The "onus is on Africa" Kagame added in a conversation that drew in a number of East Africans. Well it has always been.
This whole affair would have been a joke were it not rather serious. Old colonialism at war with new colonialism travelled from Zambia ( where China's mineral investments are rejuvenating the economy) to Adis Ababa and Tripoli where ironically Russian and Chinese diplomacy is attempting to move the country beyond the transgressions of NATO.
Also they were delivered by an American official (Mrs Clinton) reported as desiring to head the World Bank- another contest between the approach of the West ( Carrots, sticks and now humiliation in Libya) and China's sovereign wealth fund cheques ( delivered with opaque dignity) which have no equal on the continent.
Mrs Clintons comments thus came across as the rather bland, tasteless reality of foreign policy and may have the opposite effect of increasing sympathy for Gadaffi.
Then came the picture of rioting in downtown Vancouver that resembled an African uprising except of course it was a hockey game gone bad. Phew.
Comments
comments