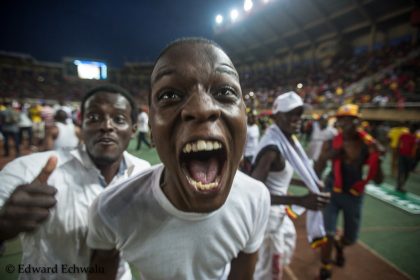 Reading Time:
2
minutes
Whenever there is a sporting success, and there are a handful of games to pick from, Ugandans gush with national pride. Many times the name of the "most sportsmanlike" president Idi Amin Dada is invoked, without his crimes, and there were many.
In the heat of rapture for that rare occasion Amin's successors are chastised often about their present record in office. This occasion has tended to repeat itself, like a school bell, in the long reign of Mr. Yoweri Museveni.
Even CNN joined the comparison – appropriately in this case because Uganda was in the final in 1978, just a year before Idi Amin was overthrown.
At that time probably listening in on radio was Yoweri Museveni, then a freshly minted armed revolutionary who had been in exile in Tanzania (he was just 34 years at the time).
The late Ali Mazrui told me that it is generally "accepted" practice to give leaders a hard time when they are in office. The charity we extend them will be much later when their memory not our experience of their rule is what we have to work with.
So here we are. If you are 34 years today, hopefully you will not have to wait as long as Mr. Museveni to [watch] the national team in the African nations cup because when it happens these sort of smiles and ululations break out.
It would also be nice for the country to take responsibility for getting to these highs without comparing you to a period in the past but rather to reflect on what it means to work together not just to laugh together.
Pictures are by my friend Edward Echwalu, whose pictures are great no matter the occasion and are printed with his permission.
More on my collaboration with Edward Echwalu in the 50th anniversary of Transition here.
Comments
comments