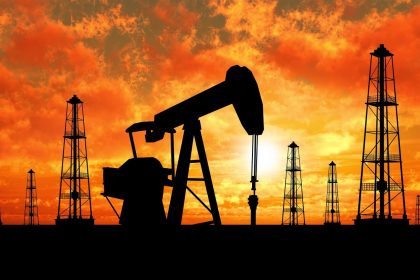 Reading Time:
3
minutes
Uganda's oil sector is brimming with rumors and rumors about rumors. Some of them are being investigated like the allegation that millions of dollars oiled the hands of ministers. It's the stuff of movies and bar room conversation. In many ways Uganda was made for this. It is a country famed for talking (we have one of the densest radio markets in sub-Saharan Africa, let alone being the laboratory for the extremely lucrative mobile phone miracle). And there are many sexy story lines. The oil sector presently is a soap opera. Consider the spicy stuff.
Anthony Buckingham, the British mercenary (of the famous or infamous outfit Executive Outcomes) is in many ways the grandfather of the oil sector. His company Heritage Oil and Gas – anchored the sector where it is today. It is not as if his associates did not try to overthrow the government of Equatorial Guinea or that under him, HOIL and its military consulting business did not seek to ally with ruling families, trading military advice for cheap mineral concessions. Tony, as he is affectionately called by some Ugandan officials I have spoken to, is now fighting a tax battle with Uganda in London. This week the case (between Tullow which is accused of offering bribes to Ugandan ministers) and HOIL had their case adjourned; reason, rather cheekily according to a friend of mine who attended the session, because the Judge announced he was a shareholder of one of the companies.
Aidan Heavey, the other big man, was in Uganda on a tour of Tullow's Africa assets paid a courtesy call to our President at State House Entebbe ( see my previous post). It was largely a bit of face time with the man who holds the key to Tullow's farm down. As Mr. Heavey was in town, so was Mary Begg, the total chief counsel, a major heavy weight. The rumors have not begun flying even though a local tabloid made outrageous claims of the meeting. It claimed that the President stormed out in a huff. That's the stuff I say that can be expected given the recent history of oil deals. Tullow fought off an Italian giant ENI- whose main Africa business is in Libya (you can imagine how much conspiracy theorists can mine this one).
As they would mine say the activities of Viktor Bout, the merchant of death in the late 90's in East Africa or maybe that Thakskin Shinawatra the fugitive Thai ex-Prime Minister having a Ugandan passport?  He is apparently a pioneer in Uganda's mineral sector- owning a couple of gold mines. Allegedly of course.
You cannot make this stuff up.
Perhaps the most titillating news this week was the appearance of Rafi Eitan, the legendary Israeli spy turned businessman at the official meetings held between President Museveni and Israeli Prime Minister Benjamin "Bibi" Netanyahu. I found Eitan very interested having read the book " Gideon's Spies" a couple of years ago. Indeed there is a security company in Uganda called "Gideon's Men" associated with a member of the ruling family. Co-incidence perhaps?
Uganda and Israel have a rich history for just this sort of thing. After it was suggested by the British at the founding of the Jewish nation that it be located in Uganda then a British protectorate. I was myself present in the Knesset years ago on "Uganda Day" celebrating the triumph over that suggestion which finally led to the present location of the Jewish nation. I believe Bibi was in the audience then. But perhaps beyond the James Bond stuff Uganda's oil sector is a microcosm of its approach to foreign policy in general in the age of global competition for natural resources.
A political advisor to the President explained this principle to me a while back and I have found it to be largely true since. Uganda's strategy is to populate the oil, gas and mineral sector with diverse companies representative of the interests of bigger powers- who judging from the fate of Ivory Coast and Libya, may find good reason in this resource competing world to project their own interests more strongly politically than economically.
It's a juggling act of course but good foreign policy- if reminiscent of the cold war era when Eitan was most active. I have no answers as to what the old spy has in mind. I can only expect that wagging tongues will have an opinion on it. As for me, it's time to dust up on Henry Kissinger's tome "Diplomacy" or perhaps catch Daniel Craig in his Casino Royale- which opens in Mbale "somewhere in Northern Uganda". They get it wrong sometimes.
Comments
comments