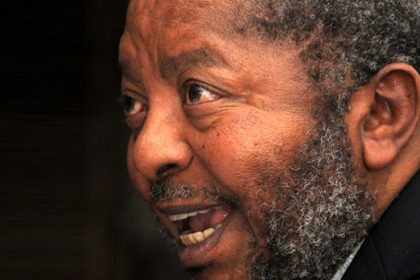 Reading Time:
3
minutes
Some observers of Uganda's "democracy" may have missed the bigger picture that we "optimists" see. Where they seechaos as a sign of bad times we see the iron rod of democracy being molded in the furnaces of political contestation. Where they see the end times of political stability we see the construction of a new basis for it. Such is after all the way that other nations have arrived at their own consensus. Politics is a constant experiment and its more through error than not that a settlement is discovered. This is still an unfolding story.
It begun over 50 years ago.
The latest dramatic episodes of the Ugandan story have the hallmarks of rather nasty political dramas. AKinaUganda soap opera. Readers of this blog may recall our post in June 2011 about the future of Bank of Uganda governor Emmanuel Tumusiime Mutebile.
The other day facing a parliamentary mob, the governor said only "God" could remove him from his job. Last evening a noisy debate about his fate ensued in the House. It took seven hours. One Mp perhaps feeling the pressure of doing politics in 2012 had a few beers in the Parliamentary canteen and turned up drunk to the proceedings. The debate had heckles and jeers, sneers and cheers but ended up a dud since there was no quorum.
In fact the whole exercise is effectively futile.
Only the President can sack the governor and he does not want to. It's a judgment call beyond the pay grade of the House. In another time the governor who has admitted to being helpless to defend Central Bank independence would have gone. His stay may set the precedent that any holder of that office can cross the lines but keep his job depending on his relationship with the appointing authority.
Mps have been attempting to affect that future.
The story of whether Mutebile stays or goes is neither here nor there. The pressure that the last 10 months have had on his career and role in alleged corruption scandals has a benefit of their own. At a cursory glance Uganda's system of checks and balances, its very democracy is functioning near perfectly. The legislature, Executive andJudiciary are tagging away at each other in front of an interested public.
Recent episodes of upheaval have distributed political influence as each institution leans on its separate mandate to make its case. These are interesting times indeed. What Uganda needs it appears are more corruption scandals not less?
Of course the real question is what has the governor got on the President that has made him indispensible? History may not answer that question immediately but the first draft is out. Its useful to understand however that despite years of working with President Yoweri Museveni Mps have never quite figured him out.
The President is not one to be bullied. His hand will not be forced. He cannot be tasked by Mps to sack a governor even if he wanted to. His action of "saving" Mutebile is really an attempt to gain control of any agenda setting. Very likely Mps saved Mutebile by attempting to push him out.
The governor's term will expire but in political terms he is completely subjugated to the Presidency now to whom he owes his continuation in office. In fact the notion of Central Bank autonomy is as dead as the career of Mr. Mutebile itself.
Perhaps now however we can curate the career of the Governor who has in fact been exceptional in terms outcomes in the macro-economic history of Uganda in the last 15 years, his administration of the Bank notwithstanding.
Comments
comments