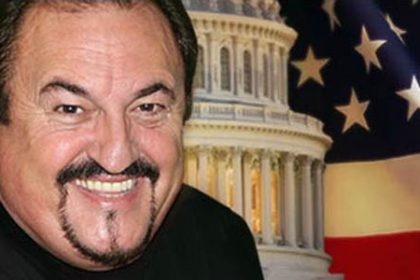 Reading Time:
6
minutes
Peter Waldron, the controversial American who re-appeared in the news as an advisor to US Republican candidateMichelle Bachman is no doubt an interesting character. As I mentioned on my twitter page, Waldron, who made headlines following his arrest in Uganda on military related matters, was rather well known to several higher-ups in the country. I wrote about his arrest for the Daily Monitor where I work but prior to the events I had encountered Waldron as a sort of lobbyist in the country. I just reviewed the email exchanges I had with him and others and note a couple of initiatives he was involved in regarding herding investment to Uganda. One of them was the branding Uganda project.
Waldron was part of the "focus" group, set up then by Odrek Rwabwogo, brainstorming the eventual tagline " gifted by nature". I participated in the debates briefly back in 05 but fell back because my belief was that brand Uganda had to be sold to Ugandans first.
Later he contacted the Monitor on behalf of an American health technology company. If he lived by his wits, Waldron also lived by his address book. I recall he offered a good friend of mine, a model, help with landing a contract in America.
It was not altogether surprising the bizarre events that shoved him into the greater limelight following his arrest. Uganda is a country he could have thrived. After all an entrepreneur by the names of Tony Buckingham, had struck gold in Africa.
There is government at many informal levels and lobbying, if that is what it is, is generally viewed positively here and happens with greater frequency at a local level. Getting people into meetings and trading on good ideas of whatever variety can help one live life on high street.
Locals have a term for it " akayungirizi".
Some of us have had a dim view of this black market because it is unpredicatable unlike the work of formal institutions. But then Uganda needs all the ideas it can get.
Also social capital here is as alive as it is elsewhere. And in seeking to solve the LRA crisis, an issue became a major part of my own work, through some sort of "Rambo" plan, Waldron caught himself in his own shoelaces. My story in draft is below. It would be interesting to see how he fares in Bachman's campaign as an advisor. Am sure he will gave many ideas to offer.
Dr Peter Waldron, an American facing charges of illegal possession of arms, planned to use a faction of Congolese rebel militia in an operation to net Joseph Kony, the elusive leader of the Lords Resistance Army, and claim the bounty on his head a highly placed source has told Sunday Monitor.
Ugandan and US officials however remained tightlipped about the case, which is set to raise more eyebrows about Waldron and his involvement in Uganda.
Until now the arrest of Waldron, an IT consultant with the Ministry of Health who doubled as a born-again businessman with a variety of interests, has perplexed most observers.
Sunday Monitor can now reveal that, Dido Manyiroha, Waldron's co accused is one of the leaders of Movement Révoluntionaire du Congo (MRC), a rebel outfit operating in Eastern Congo.
" He [Waldron] made a deal with MRC to do an operation in Garamba Park where Kony and his group are said to be hiding. He promised to claim the reward on Kony's capture and share it with the group afterwards. He also advanced them US$ 20,000 for organize the operation" a source who declined to be named because of the sensitivity of the case to regional security.
The International Criminal Court in The Hague has issued an arrest warrant for Kony, his field commander, Vincent Otti and others and has promised a reward of US$ 1.7 million (over shs 3 billion) for his capture.
" MRC promised Waldron they have the men and the capacity to grab Kony because they are Congolese and they know the forests," the source added.
However the high stakes operation went belly up when two gun couriers involved in the deal panicked a drew a gun at a suspicious civilian near Waldron's Kisugu home attracting a mob on Monday 20 th February.
The rest is now history. The mob beat up the two men who then led them to Waldron's house where more sub-machine guns were recovered. A police operation also recovered more guns in Zaana believed to be part of the arsenal, Waldron and MRC, were putting together for the Garamba operation. Waldron and his co-accused including Mr Manyihora have been charged with illegal possession of firearms.
General Kale Kayihura, the Inspector General of Police told Sunday Monitor, a possible saying a charge of terrorism could be added after initial police suspicion linked Waldron to anti-government propaganda and possible contacts with FDC leader, Col Dr Kizza Besigye. Among Waldrons various businesses and professional interests is a publication " Africa Dispatch" which has been critical of the arrest of Besigye and the deployment of armed men at the high court during his trial in January.
" Obviously the Criminal Investigations Department have established a link between Waldronand several Congolese that were arrested in connection with illegally possessing guns," Kayihura said yesterday.
It is unclear however why Waldron and his colleagues were assembling guns in Kampala for an operation in Garamba park which is located in the border area between Uganda and Congo. It is also not clear if they were acting alone or in concert with other governments or organisations with an interest in the capture of Joseph Kony.
Slightly before their arrest however Joseph Kony was reported to have crossed into Garamba from Southern Sudan. Reports still show Kony has his sights set in regrouping in Garamba, where his fighters killed 8 Guatemalan troops part of the UN force that launched an attack on the rebels in January.
Congolese are persona non grata
Dido Manyiroha, the leader of MRC is officially a persona non grata in Uganda. He and other leaders of his militia were expelled from the country in August 2005, after the Congolese government and Monuc, the UN force in Congo, complained that they planned to use Uganda as a base to launch a rebellion against the Kinshasha regime of Joseph Kabila.
On Friday, Internal Affairs Minister, Dr Ruhakana Rugunda said he was shocked that Dido and his group were still hanging around or had made contact with Waldron.
" He [Dido] was thrown out of Uganda and if he has found himself back here and has been arrested and charged with serious offences, he will face the law," Rugunda said.
The presence of the rebels in Uganda, even illegally, is bound to be a thorny issue in the relations between Uganda, Monuc and the DRC government. Congolese government troops together with Monuc have been conducting joint operations in eastern Congo and have clashed with MRC.
In an earlier interview with Christian Science Monitor's Blake Lambert, Dido said MRC would fight on and boasts about its ability to mobilize support on the ground.
When contacted, the head of Military Intelligence, Col Leo Kyanda said he could not comment on Dido's involvement with Waldron because it was a criminal case before the police.
" Another agency has taken over. We cannot intervene" Kyanda said.
American pressure
When contacted the US Embassy in Uganda said it could not comment on Dr Waldron's activities because his rights as an American citizen were protected under the US Privacy Act. This means only after his express consent can they release information about his activities in Uganda. A cabinet Minister who preferred to remain anonymous for the purposes of the story told Sunday Monitor on Friday that the US government had contacted the Uganda about Waldron.
" We are discussing his case," he said, adding that the situation was sensitive. Other sources said that the US government had offered to "get Waldron out of the country" if the government agreed to release him and drop the criminal charges against him.
However yesterday, Internal Affairs Minister, Dr Ruhakana Rugunda said Uganda would subjectWaldron and his co-accused to the full force of the law.
" They are facing serious charges and the law will take its course" Rugunda said in an interview. The Peter Waldron family and friends in America have launched a campaign to set him free portraying him as a victim of a government crackdown on free speech in Uganda and urging the US State Department to expedite his release. Little is mentioned about Waldron's diverse interests or the fact that journalism is not his mainstay in Uganda.
Officially, Waldron is part of the Rocky Mountain Technology Group is selling computer software to manage patient records to the Ministry of Health. Waldron's company, Contact Group America also boasts of American clients interested in agricultural products, textiles, "fashion designers and runway and print models, and the entertainment industry". He has been linked to the First Family and doubles as an evangelist cum author of evangelical books. Other online sources say Waldron has a long involvement with Republican causes, including campaigning in US elections and has been a lobbyist, syndicated talk show host, and has claimed in an interview with a US Magazine to be a former member of the American military.
" He is probably with the Central Intelligence Agency" one security source told Sunday Monitor but added that no admission to that effect can be expected from the American government.
However Internet conspiracy theorists in America are already saying Waldron's profile and long involvement with African governments, and now his arrest, is a plausible reason to believe he is an American agent. Some websites say Waldron uses his cover as an evangelist and journalist to conduct his dubious activities.
Comments
comments