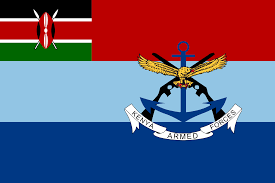 Reading Time:
2
minutes
Keeping with our earlier prediction at the beginning of this crisis the use of force in Kenya is bound to impose strains on a military that has been so far able to stay out of partisan crisis. As the story goes if divisions do emerge in the armed forces- the Kenyan story will truly have turned the corner for the real bad times.
ODM leader, Mr Raila Odinga, wants foreign troops deployed in Kenya as peacekeepers.
Raila claimed that military officers deployed in several parts of the country for civilian duties were not neutral and were "serving their masters".
"The Kenya Army personnel are not neutral. They serve Kibaki's interests and are not fit to be used to restore peace," he added.
Raila noted said that was why ODM was calling for deployment of foreign troops to discharge such duties.
"Foreign troops should be deployed through UN or AU to restore peace because local soldiers are partisan," he added.
Under the UN rules, foreign troops can only be deployed to other countries as peacekeepers during civil war or when the local military has no capacity to maintain law and order.
Foreign troops can also be deployed when the local military is non-existent or has lost control and moral authority to discharge duties with fairness.
ODM has previously said the military should be restricted to the barracks and the police entrusted with the maintenance of law order and peace among the civilians.
Raila admitted that police officers had the capacity to deal with acts of violence, but claimed that they were allegedly acting on wrong orders.
"Police officers have been poisoned. They are anti-citizens and this is why they have failed to deal with acts of violence that have claimed many lives and left thousands homeless," he added.
The Lang'ata MP also hinted that several European countries, including France, Italy and Spain, and the US, supported his quest for the presidency.
"Countries like America, France, Italy and Spain among others have urged me not to relent nor surrender," he said on Sunday.
He noted that ODM supported a local solution to the political crisis and once again appealed to ODM supporters to maintain peace and avoid violence that subjected innocent people to unnecessary suffering.
"We know our supporters are angry. I urge them to maintain peace. Let us respect Annan's call for peace," he said.
Raila added: "ODM supports peace, but the peace must be based on justice. Kenyans have moved from Mt Sinai and are now in Jordan and should be patient as a solution is around the corner," said Raila.
He told ODM supporters not to engage in acts that could undermine Annan's work.
He dismissed Vice-President, Mr Kalonzo Musyoka, as a traitor, adding that he was ready for a repeat presidential election between him and President Kibaki-Kalonzo side.
Raila was addressing his supporters outside Bondo ACK Church after a service. His wife, Ida, Kisumu Town West MP, Mr Olago Aluoch, and the Chairman of the Luo Council of Elders, Mr Riaga Ogalo, also addressed the meeting.
There was drama at the service as hundreds of ODM supporters cut short a sermon by pastor Silas Owala demanding that Raila address them.
"Maliza kuhubiri, rais ana haraka na tunataka atuhutubie (finish the sermon, the President is busy and we want him to address us)," they shouted at Owala.
The preacher cut short the sermon and prayed amid cheers from the congregation.
Source: East African Standard
Comments
comments