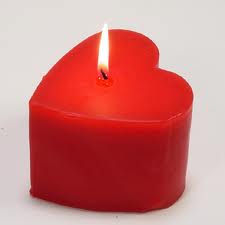 Reading Time:
3
minutes
Power briefly wavered on February 12, Valentines Day.  This year the commercial holiday seemed more present. At Hotel Africana in the middle of Kampala, a special dinner was being promoted (with a reminder that accommodation rates would be reduced). The hotel has expanded over the years in an unwieldy fashion. But then development within the city is impulsive and while its development nonetheless, like some teenager without supervision, it throws tantrums on the hills producing office space next to residential areas, hotels where schools were planned, restaurants in green areas, car show rooms in road reserves. This may well be an irreversible fact about the growth of cities here or elsewhere. The new city authorities do not lead planning. Not yet. They chase after what is best viewed as the "progressive forces" or perhaps "centrifugal forces" that are shaping and reshaping our lived experience in Kampala. This charming Quasimodo of a metropolis is a nightmare for services like electricity which sits on another national pastime- that of the procrastination of public works as companies (investors) and their local lackeys work out how to game the system for a fee.
When power flickered on Valentines Day it could have been the weak electricity grid, which has been battered by demand that has led to many illegal connections over the years.  Kampala and Entebbe represent over 68% of all electricity customers for Umeme, the local power distributor that is now a listed company on the Uganda Securities Exchange. According to the companies investment plan for 2013, with a small total budget of 73 million dollars, some areas. One of the most notorious areas is the Wandegeya zone which includes Makerere and Nakasero Hill upon which sits the Hilton Hotel.
" The network is now stressed and will not cope with the new landscape," says Umeme. Much of the plans of the company on the distribution side have to do with upgrading its lines to cope with new traffic. Its been my view covering this sector that the investment in rehabilitating the grid including the distribution grid is undertaken as a public investment first before it is then divested.
That is what is needed for planning to get ahead of the mosaic of connections generated by "natural growth" of the cities in the metropolitan area. As seen from the obscene delays in all major projects the most prominent being the Karuma Dam project (businessmen with powerful connections have managed to filibuster this deal which is likely to go down in history as a white elephant project outstripped by demand when it comes online in the future), delays breed their own complications. This sort of "political economy" is promising but difficult for investors.
When Bujagali power dam came online for example Uganda had spent hundreds of millions of dollars on "emergency power" containerized solutions run by the firm Aggrekko, enough to provide equity for two similar projects. Now as the 100 MW of diesel generators was yanked out of the system and replaced by clean hydro, demand will once again overtake supply and complications from the stunted grid will lead to load shedding- a political headache for the ruling party.
Companies like Tembo Steel, Roofings Limited and the Namanve Industrial Park outside Kampala require as much as 100MW- or the amount of power equivalent to the thermal taken out of the system. This leaves very little cheap power to go around. The rest of the installed capacity of slightly over 800 MW (just about 600 MW is actually available) produced by small projects scattered around the country is not networked by a proper well-managed grid. The grid is biased towards distribution not transmission one expert said.
So it looks like load shedding will be back sooner than later- to use that Ugandan phrase. For one as Umeme itself complains the grid is spread on a tariff system that is grafted to the years of subsidies including the huge cost of thermal power when power cuts become a very political issue. Currently thermal power companies like Electromaxx are paid a capacity charge (they are being reserved) but not dispatched because there is no money to pay them. The regulator [ERA] has faced public rejection of its attempts to introduce an adjustable tariff that reflects market challenges. If one of the cheaper power units at Bujagali for example goes down or is taken out for maintenance- the resulting shortfall cannot be met without reflecting the cost of thermal in an increased tariff or a subsidy for thermal generation.
Which brings us to a discussion doing rounds in some of the power hills, to the effect that Blackstone, the hedge fund that owns Sithe Global and was lead investor in the Bujagali power project is mulling a sell of its stake.  Sources say that BEL ( Bujagali Energy Limited] is paid approximately 15M USD a month for its power. Given the profile of demand for energy in Uganda it's a very good business. If true Blackstone is simply shifting its capital elsewhere. Its partner IPS will probably buy its equity (there is more to this scenario) but its possible that a more rational environment for energy projects – one where planning is ahead of ecology of urbanization is better for investors.
Comments
comments