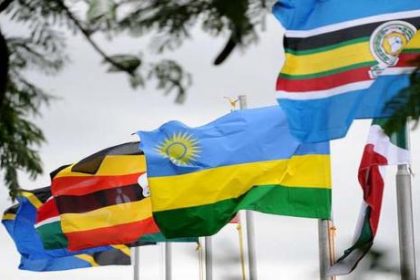 Reading Time:
2
minutes
Gen Paul Kagame who during the post-Kenyan election violence suggested the military intervene was in Kampala on Tuesday April 21 for a bilateral meeting with President Yoweri Museveni.  Kagame chairs the EAC and his nation of Rwanda has a big stake in the community as a buffer against the kind of unchecked violence that led to the genocide in 94′.
According to press reports [ see story below] he was in Kampala to discuss the EAC ahead of its meeting later this month April 29. He has said he will seek resolution on the Migingo Island dispute which we have discussed here.
The dispute and its underlying political mess in Kenya is unlikely to end soon though. President Museveni has dismissed the issue with a wave of the hand but Uganda did send a minister to protest the ratcheting up of the rhetoric in Nairobi.
Besides trying to read Museveni's public comments is not always fruitful because of his limited ability to organise responses.  During the post-election violence Uganda was starved of fuel and suffered largely in silence as trade was disrupted.
Here we go.
Kagame to intervene in Migingo Island dispute
Emmanuel Gyezaho
Entebbe
President Paul Kagame of Rwanda yesterday offered to intervene in the row over Migingo Island if it worsens, in signs that the row had taken on regional dimensions.
Mr Kagame later told reporters that he believed the contest over ownership of the half-acre island was not "as complicated or difficult as it is being put". He added that while the row had not become a major issue for the East African Community to deal with, he would "consult" Kenya in an effort to resolve the current impasse.President Kagame met President Museveni at State House Entebbe yesterday during a one-day working visit to Uganda in which the tiny island played a big part in the presidential discussions.
"I still think it is a matter that the two countries will ably handle through diplomatic channels," said Mr Kagame who is the current chairman of the EAC. "Bilaterally if it doesn't work, a mix of diplomatic efforts and actual practical things like surveying and using the information available to resolve the issue of Migingo Island on where it belongs."
Comments
comments