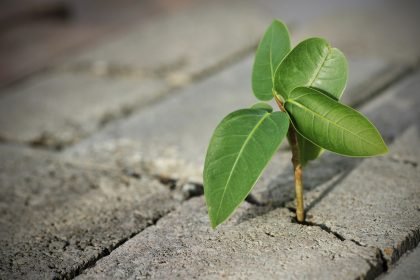 Reading Time:
5
minutes
Does it really matter that some Joe is ahead of you in a line, if the line were say leading to hells gates? Maybe it does to Africa's minions of official opposition movements who represent a different crop of advocates for a just and fairer society than their counterparts elsewhere. This is because their societies are broken even as they advocate for a fair distribution of "rights" within it.
Human rights and dignity here sits in a stinky holding room where elsewhere the same rights, that may still be tortured and water-boarded, nonetheless are held down at polished tables- with hot coffee and doughnuts and more times than not with a lawyer on standby.
It is also because the line, opposition politicians often see is one heading towards the political hereafter, a desired kingdom no matter its state.
You may ask, what is a prison, gilded or otherwise? Yes. But the answer aught to offer some insight on how advocates for better societies argue their case.
Take Anne Mugisha, a well known public figure in Uganda, a career activist as well as a politician whose recent work includes the critically acclaimed Work to Work protests in Uganda.
For much of April and May it seemed that Uganda could go the way of Egypt and Tunisia or even Yemen and other turbulent iterations of the Arab Spring (now dragging into a summer in Libya).
The protests , which were in response to the rising food and fuel prices, have dialed down and Kampala, the Ugandan capital where they were concentrated. This city of some 4 million people has returned to the hum-dum of a busy, dirty and brutally unequal society.
I stumbled onto a FaceBook conversation started by Anne Mugisha who said her "vision" for Uganda was
"Equal opportunity for all – not equal cash, not equal privilege, not equal fame, not equality, just: Equal opportunity. (full stop!)"
She explained that in all sectors including education and health Ugandans were being disempowered by their lack of access to essentially the same opportunities. She gave this example from the Walk to Work protests when activists like her were beaten ( over 5 people officially died though the unofficial count is higher).
"Either you go to Old Mulago, New Mulago or Private Hospital. Depends on what you can pay or your insurance. A person who can afford a private education or private hospital should get all the amenities they are paying for. One who goes to a public counterpart should expect the basics. But even there we stratify! Can you afford Mulago 6A or do you belong to 3A? Knowing of a patient who went to 3A,but was transferred to 6A (private) by Police because she was a W2W victim … still needed us to buy vaseline gauze because there was none in the private wing that was free of charge. A bullet wound requires the same treatment in 3A and 6A. But even when you are hurting there is no basic treatment protocol"
Firstly, it's true that in Uganda as in elsewhere privilege, wealth and status get you more than the average Joe. Its unlikely to change. But Uganda also faces a worse malady.
Yes one can argue that the law treats some better than others but the criminal justice system is drowning in a case backlog that has made prisons congested hells for those with or without privilege. Indeed privilege is little comfort on Ugandan roads where traffic jams will shrug off rank and trap those with formal titles- and a police escort. Uganda has an unenviable record of road fatalities and privilege or money will not be enough to save one from death from an accident on one of them.
In the late 90's attempts to actually spread opportunities including in education and health, as well as jobs and status broad reforms were made. Free primary education and greater access to health were, for example, launched in multiple programs both state and NGO. The result in education was the explosion of the pupil population from several hundred thousand to about 8 million today. However many studies show that many pupils that graduate from free education schools can barely read or write.
Today, private primary schools are fashionable again because the quality of public schooling like public health is so bad that it is turning off parents not because the opportunity to study is not more readily available.
In fact Mulago is a good example. As the main referral hospital in Kampala it has created a satellite economy of private offshoots in the neighboring areas of Wandegeya, Kalerwe, Kamwokya and today even in Nakasero and Kololo, the upscale residential areas that host diplomats and until recently the residence of the President.
In early 2010 a health specialist shared with me the following story about Mulago. For a long time officials at the hospital were allegedly laundering drugs by receiving free supplies from government stores and selling them to the private wing- for paying customers.
One time an ailing relative of the President, the story goes, was checking out and on seeing the bill called a Presidential Special Investigator, (another "relative") on corruption in the heath sector. He complained that he had been treated with government issue medicines and did not see why he should pay for drugs whose bill the taxpayer had settled.
The issue was later swept under the carpet in part because the interests in Mulago's system, including the Asian drug shops that orbit around it are so heavy and entrenched. Mulago has traditionally spent little of its government money on obtaining drugs from cheap sources because it allowed for little kickbacks.
However the difficult conditions in Mulago affect both the ones with privilege and the ones without. The hospital has been criticized mainly for its poor services and rightly so. A huge part of this is corruption we have touched here.
So when activists like Mugisha present the problem as one of equal access they lose an important opportunity and with it a wider constituency to problem. Often the issue of a service is narrowly addressed as essentially a politicalone (Ministers and the privileged eat big or go to be treated abroad) instead of a social one ( all health care is suffering, in fact Afrobarometer surveys showed it was the No.1 priority for voters).
Political issues moreover a cyclical.
They appear at elections, essentially because that is when most politicking is done while some of conditions they purport to address are perennial. Until the Walk to Work protests, which happened after the polls had closed and sprung out of a perennial social issue like rising cost of living, politicians in the Opposition stayed away from such a broad topic as the cost of living.
They concerned themselves with the question of fair and equal access to State House- which is essentially what a level playing field during elections means.
I don't object to a vision of a fairer society but hyping on equal opportunities where most opportunities are of low quality to me suggests that one should be looking elsewhere. So perhaps instead of being told that the ticket you hold entitles you to stand at the back of the line, and ushers are leading some Joe to the front of the queue- better am told that this is a line to hell first.
Comments
comments