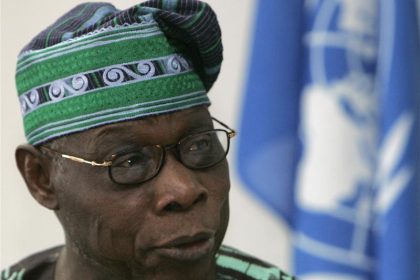 Reading Time:
2
minutes
When former Presidents Benjamin Mkapa and Olesegun Obasanjo take up their assignment as mediators in the present conflagration in the Democratic Republic of Congo, behind them will lay major problems. They include a serious refugee crisis in Uganda, perhaps more evidence of extra-judicial killings, the sort that support theargument by Barack Obama's War Crimes Ambassador at large Stephen Rapp. Most Africans recognize the tone ofMr. Rapp. The language of trial at the International Criminal Court is the language of regime change these days. For Rwanda regime change means radical extremes. Indeed if one follows Mr. Rapps logic, the accusation that President Paul Kagame stand trial also means Rwanda should democratize in a fashion that has not allowed it to be a normal democracy; the 1994 genocide. Rapp intends not to contain Rwanda within its natural boundaries but to contain Rwanda in a pressure cooker currently venting out in DRC.  His comments are dangerous even if they are founded on a logic that has already convicted Africa's first President at global court Charles Taylor of Liberia.
As a preview to the summit that President Yoweri Museveni has called in Kampala in the first week of August I was told Mkapa and Obasanjo would try to apply that term used whenever complicated continental situations involve the direct concern of western powers as they often do " African solutions". In this case the game plan is to apply the "Burundi model" according to those preparing the summit.  This involves after the armed parties are convinced to stop the killing a proposal to deploy an African force, possibly South African. After this a possibly protracted process of building consensus in Congo will ensue.
The problem with the construction of Rwanda's alleged involvement in DRC is that it is simply wrong. The current back and forth assumes Rwanda should not have an interest. The opposite is true of course. Rwanda does have a going interest in DRC as do Uganda and other countries neighboring DRC. This is historical and dates back before the genocide in 1994. To de-legitimize Rwanda's involvement alone will not help. To assist a process of legitimizing her interests complicated right now by the lack of effective institutions of state in Congo is a better path overall.  Rwanda views the condemnations over her alleged role in DRC as attempts to de-legitimize the state itself and she would be right.
The summit which I always supported as a way of threshing out the issues will present several opportunities. Uganda itself while playing "honest broker" is concerned about an alleged build up of ADF troops in DRC. Besides this the Albertine Graben where Uganda is developing oil fields makes Kampala very nervous. More on this later.
Meanwhile here is the controversial UN addendum report which Rwanda has responded to and which I posted on earlier.  Addendum (26 June 2012)FINAL copy
Comments
comments