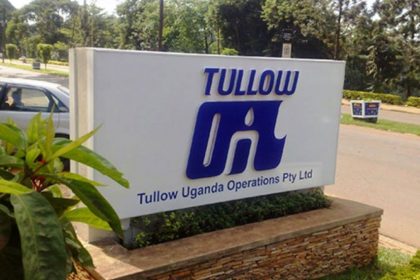 Reading Time:
2
minutes
Tullow has said it will pay capital gains tax signaling that it is aligning its position with that of the Ugandan government as a row over money its ex-partner Heritage owes the treasury imposes a dangerous delay on its plans in Uganda.
Speaking to the financial press in Europe Tullow founder and CEO Aidan Heavey said the intransigence by Heritage was not helping the situation.
"The tax is due, it's just a matter of the quantity. It does the oil industry no good for Heritage deny all capital gains liability" he told Down Jones financial news service. He said it risked undermining the sector in the eyes of Ugandans.
Mr. Heavey emphasized that Tullow- which is planning to sell 2/3rds of its licences to the China National Offshore Oil Company and Total SA, will not resist on the capital gains tax.
Tullow paid 1.45 billion dollars to Heritage last month to acquire a primary stake in all the established oil fields but government which initially gave a conditional approval to the deal has insisted it cannot go forward unless Heritage pays a 30% gains tax.
This followed an apparent rift between the Ministry of Energy and the Presidency. The Minister of Energy Hilary Onek has since been ordered off oil deals and President Yoweri Museveni who insists on the full tax owed, has assumed full responsibility for them.
Matters for Tullow- which lost two licences on the Congolese side of Lake Albert to a company owned by President Jacob Zuma's nephew last month- may however be going from bad to worse in Uganda.
Insiders say that say that after paying for Heritage's assets including Block 3A which has the promising Kingfisher oil field – the company received word that government will repossess the field because Heritage had failed to apply for a production license for it as required.
" They were meant to apply by end of February this year but I think Heritage which had no plans to develop the field neglected to do so. Under the rules non-application means the company has to relinquish the fields," said a source familiar with Tullow's dilemma.
Onek apparently informed Tullow of government's intention to withdraw the field in a letter on 17th of August. The situation arises because the exploration licence for 3A had expired and its successor would have been a production license.
The lapse of time between February and now suggests relations between the company and the government have greatly deteriorated. It is understood that powerful interests within the government are pushing for Block 3A to be handed over to CNOOC or Sinopec– while Tullow pushed to the wall may go along as long as it is not dispossessed of the field entirely.
Tullow shares dropped by 6 percent this week, according to the financial press, mainly owing to the delays in the transactions -resolution of which is far from over.
Comments
comments