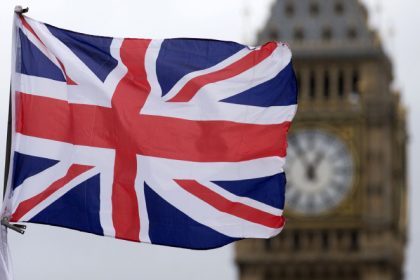 Reading Time:
5
minutes
At the start of a campaign by imperial Britain to beat into shape Omukama Cwa 11 Kabalega, a monarch who resisted the expansion of the Empire beyond Buganda, the Bunyoro-Kitara Kingdom was a thriving population with an economy based on cattle and trade. The campaign begun in 1893, with an invasion of the Kingdom by a force of 16,000 men and ended with the capture of Kabalega, in 1899.
The interceding years show a spirited resistance put up by Kabalega- and a brutal scorched earth policy by Britain's forces. When the dust settled years later- Bunyoro's cattle was gone, its trade routes scuttled, territory given away and its population- according to scholars was just a ¼ of its pre-war strength.
Banyoro are proud about Kabalega but bitter about the war they lost to the British. In 2004, the Omukama announced he was suing Britain's royal government for their conduct of the campaign which turned Bunyoro into a virtual wasteland. This year, as Uganda hosts the summit of leaders of the Commonwealth, a meeting of Britain's former colonies, the Bunyoro Kingdom will demand a formal apology.
The apology is expected to be raised at the Commonwealth Peoples Forum- one of the key side meetings at the summit. According to Yolamu Ndoleriire Nsamba, Principal Private Secretary to His Royal Majesty Solomon Gafabusa Iguru I, the Kingdom will also continue to pursue a case of reparations against Britain with a case before a world court.
Bunyoro's case is important to Uganda for several reasons; International humanitarian law was evolving at the time of the alleged acts of murder and plunder by British supervised forces- but modern Britain has never apologized for those acts. In modern times the acts would amount to" genocide".
Secondly it is in Bunyoro where oil has been discovered by British owned operated companies- Heritage Oil and Tullow. Once again a critical juncture of history has thrust itself on Bunyoro – that requires careful political conduct.
Oil is the most significant economic and political event in Uganda since the 1893 invasion of Bunyoro by Colonel Colville, encountered the first real resistance to external control. Already a frustrated Bunyoro Kingdom is now struggling to control land wrangles- related in part to the discovery of oil like in Buliisa.
At the beginning of September the Rukurato- Bunyoro's Parliament passed a resolution to compel district land boards in Hoima, Masindi, Kibaale and Bulisa to give land titles to only indigenous Banyoro.
Cultural institutions like the Kingdoms, restored in 90's by President Yoweri Museveni's government, have a strong influence in the identity of citizens and exercise a significant degree of informal control.Bunyoro's hardening against what the Rukurato described as "foreigners" will have an effect on the conduct of government's petroleum program in the Kingdom.
The petroleum program is also a project very personal to President Yoweri Museveni- who is responsible for the re-emergence of the cultural institutions and their influence. The President will no doubt be keen to personally manage ethnic and other tensions- including over land rights.
So far, Bunyoro sources say the government has been blaze about the case for reparations and offered "moral support" on the demand that Britain apologise for her actions in the 1890's.
The agitation by Bunyoro will however be a key issue for not just government but the oil companies and the British government.
Unknown to most of the public an agreement between Uganda and Britain came into force in April 1998 and compels Ugandan governments to give British companies [and nationals] the same security and protection it reserves for its own citizens.
The initial phase of the agreement, signed by Minister Henry Kajura [one of the Omukama's subjects] expires next year even if the conditions continue and it can renewed.
In effect the agreement also protects British companies from losses associated with violent political events like "losses owing to war or other armed conflict, revolution, a state of national emergency, revolt, insurrection or riot".
This agreement is just one example of the close ties between Uganda and Britain- whose embassy in Uganda is one of the most influential in Kampala. At any rate therefore- Bunyoro would need government support in its quest.
According to Ladislas Rukwafuzi, an advocate representing Bunyoro in a case for reparations [the Kingdom is seeking billions of pounds from Britain], the timing of the demand for apology have little to do with the Commonwealth conference itself.
"It is however an opportunity for the British government to acknowledge the heinous crimes committed by her forces" he said.
The Kingdom is not on the formal program of the conference organizers say.
"We are happy to consider the serious issues that Bunyoro is raising but there are sensitive ones as well" said Warren Nyamugasira, the organizer of the People's Forum.
So sensitive is Bunyoro's case that many scholars on its decline blame Britain's antagonism to Kabalega for the collapse of the Kingdom's economy and its population.
A local beer promoter who transversed the country said Banyoro today are some of the most hopeless people in Uganda. At the Rukurato meeting, elders decried the low birth rates and apathy in the once proud nation.
"If we don't maximise our birth rate, Bunyoro is likely to suffer the same fate as the Red Indians of America. We should encourage our sons and daughters to place a lot of emphasis on production of many children," Zakayo Byamaani, a Kingdom Saza Chief, is quoted has saying. So what did British commanded forces do that fateful morning sometime in 1893 when its forces begun a war of conquest in Bunyoro? That will be the focus of this series in the coming weeks.
The hostility of British authorities to Bunyoro is well documented as was some of the detail of the slaughter in Bunyoro- recorded in military diaries- stories hardly taught in Ugandan schools.
The following is the cold assessment extracted from the personal diary of Sir Frederick Jackson written in 1899 after the capture of Kabalega and members of the royal family. Jackson returned to Uganda he says and went to see the Queen Mother of Bunyoro who along with two princesses were held as prisoners in Rubaga.
Describing the prison conditions, Jackson said they were "worse and filthy than any manyatta [ masai kraal house]". He was led to the compound by a "wizened old ruffian" probably one of the Queens attendants.
"In due course out waddled the doubled up queen mother in greasy rags, supported on each side by a princess and followed by bearers of mats and two chairs. After greetings the old lady with much grumbling, was helped to sit down on a bench, and then while she held forth, I sat and listened to her for nearly an hour with great interest to her bitter complaints of our brutal actions. To give her due, she was never once cringing, sniveling or attempted to be persuasive but throughout the interview was an irreconcilable spitfire.
To look at her she was an astounding creature. At the time of her capture by Ashburton in 1895 she was a superfine fat woman..now her figure was grotesque as upper parts had shrunk while her heaps and buttocks were immense. As an illustration of how the fat of her upper parts had dried up, the skins between the armpit and elbow hung down, and wobbled..when she raised her arms.
Her features when a young woman were probably good and Bahima-like and they were not unpleasing on this occasion, old though she was, but it is the horribly cruel and revengeful expression of her hezel red eyes that was so repellant and told its own tale. No wonder her son [Kabelega] was what he was."
There is no doubt Kabelega was hated and perhaps feared. Next week we look into the actions of the British army as told by their officers and the case Bunyoro is making for an apology from Britain to its people and Uganda – for its actions over a hundred years ago.
To be published this week in Inside Politics- a Political Magazine in the Daily Monitor newspaper, Kampala
Comments
comments