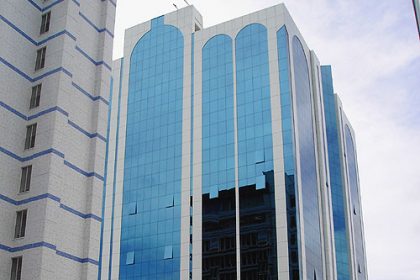 Reading Time:
3
minutes
Alcon, a disgraced construction company which might be paid a controversial US$ 15 million settlement out of workers pockets, has two Kampala law firms at each others throats, Daily Monitor has established.
workers-house.jpg
This week a judge will determine which of the two firms, Kampala Associated Advocates (KAA) and Tumusiime, Kabega & Co Advocates can represent Alcon International.
Booted out of building Worker's House in the 90's, Alcon was awarded US$ 8 million in an arbitration that scandal prone fund managers, National Social Security Fund [NSSF] lost.
The value of its case- which includes a running interest- is now over US$ 15 million according to lawyers.
The spat between KAA and Kabega, both internationally reputable firms, comes as it is apparent that NSSF will now pay Alcon out of workers savings after the Fund lost an appeal against the arbitration award in the Commercial Court.
A decision from the higher Court of Appeal is expected this month.
According to Peter Kabatsi, of KAA, they were appointed lawyers for Alcon after it became dissatisfied with its long term lawyers, Kabega & Co.
"We were recommended to Alcon by Kenya's Attorney General after they sought to get reliable, competent and decent lawyers in their case against NSSF" Kabatsi, a former longtime Solicitor General, added.
He said, Alcon whose parent company is Kenyan-based, had passed a board resolution seeking to replace Kabega & Co. At a recent court appearance both firms fielded lawyers leading to a dramatic disruption of the proceedings.
"The matter is before court. Let the court decide" said Enos Tumusiime, lead partner at Kabega & Co, who has also handled the Alcon case for close to a decade now.
According to Tumusiime, some family members of the Alcon proprietor have sought to remove his firm from the case, forcing him to file an application with the court to continue as Alcon's lawyer.
The case is bound to raise eyebrows once again about the management of workers funds as well as the delayed liberalization of the pensions sector.
Insiders have spoken out now saying that the deal to build workers house was fraught with special interest groups that it is unsurprising that workers now stand to lose millions of dollars or even the building itself.
That is because Alcon's lawyers have the title deed for the Workers House and there are fears if they win the current case, they could force a public sell of the building to recover their money.
"I am a tenant in this building from it. I cannot sell it let alone for 15 million dollars" Tumusiime told Daily Monitor in a separate interview. KAA is also housed at Workers House.
John Baptist Kakooza, a former Corporation Secretary who presided over the Alcon/NSSF deal in the late 90's said, the Board insisted that the title dead for Workers House remain with the company as a lien- since in a bizarre deal NSSF "borrowed money from Alcon".
He was referring to US$ 8 million that Alcon and NSSF agreed the company would advance to the fund in building materials and workmanship to enable the commencement of the project.
A disgruntled NSSF later terminated the Alcon contract when it emerged that the company amid allegations of impropriety. Indeed layers of special interests in the Alcon case may yet be exposed as interest in the case mounts.
A source close to the deal said Alcon was lobbied for in Uganda by Amos Nzei, a close family friend of President Yoweri Museveni who also had a long relationship with Dr Crispus Kiyonga. The Defence Minister was at the time the Chairman of the Board of NSSF.
Scrutiny on the firm was therefore limited at the time despite grumbling that the proprietor of Alcon had fallen out with his fellow directors in Kenya and had registered Alcon International [ which got the Uganda deal] offshore. Sources in the fund also say the inflated costs- that characterized the Alcon/NSSF relationship was because the company was paying kickbacks to government officials throughout its troubled construction of Workers House.
Reliable sources also say that when NSSF lost to Alcon in arbitration, several lobbyists including finance ministry officials rushed at the opportunity to force a hurried out of court settlement- at an inflated rate.
NSSF and its lawyers W.H. Sentoogo/Sentoogo and Partners are challenging the Commercial Court's decision to uphold the arbitration award.
The case is bound to put a further strain on NSSF whose leadership has seen a massive turnover as scandals have led to the exit of all its previous senior managers.
" We shall go all the way to the supreme court" Tumusiime promises- that's if he is still representing Alcon next week
Comments
comments