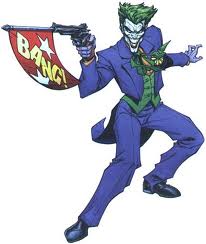 Reading Time:
2
minutes
A "viral" rumor is doing rounds by word of mouth in Northern Uganda. Old men and some able-bodied ones are passing it around like a secret ticket to the "real story" behind Kony in 2012. There are some people with university degrees who have embraced its veracity. They have passed it on. Others with less time before a chalk and blackboard  but their feet planted firmly "on the ground" in Odek confirm it in hushed tones.
Could it be true?
But perhaps just like the celebration of the resurrection of our Savior this weekend was brushed aside by doubting Thomases, the latest spoken missive from shire up north about the return of the Dark Lord are if anything, nothing in fact but an April Fools Day apparition.
So the word is that Joseph Kony was sighted in Odek his home village. " He was apparently seen riding a bicycle carrying two jerry cans of water," said a good friend of mine on the phone from Gulu. " There are those springs where he fetches his magical waters," he added, that is why he returned.
One may dismiss this spoken viral rumor but considering the mystery surrounding Mr. Kony and his latest status as the baddest of them all, it has to be taken with more than a pinch of salt. I first heard of Kony's sightings last month. Someone claimed one of his wives had spent time with him over Christmas. Others say many people have met the man on a bicycle.  He greeted them and even bought them drinks it is claimed. The spectre of Kony's mysticism and interest in him may yet combine to fuel fear I suggested. Alas, it may well be that I am but a professional skeptic.
The other day I posted a story from Acholi Times, an online paper about the re-burial of Joseph Kony's father Luigi Obol. It was apparently arranged by two US based organizations. Wagging tongues have said that several kills in the Central African Republic required DNA samples and perhaps this is why the whole thing went down.  Its all cloak and dagger. Since journalism is essentially made of doubting Thomases, I pondered the plausibility of this conspiracy. In the end I simply took notes to be revisited another time when the mystery of the man on the bicycle is less fierce with his fame and burns less with the fear of his eminent return.
Comments
comments