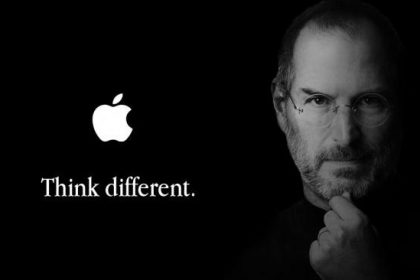 Reading Time:
2
minutes
Steve Jobs is dead. He was just 7 years old when Uganda became Independent in 1962. His story is better known now than the country where am writing from. Yesterday on the Hot Seat, the evening talk show on KFM where I sit every now and then, we hosted a discussion on Uganda's upcoming Independence Day anniversary, especially its golden Jubilee next year. Currently Uganda is in the headwinds of a political and economic crisis. It's both a hopeful and frightening time. Earlier on in the day I posted a question on my Facebook page (from my Mac Book shhh). It asked what would Uganda look in the next 45 years? I did not know then that Steve Jobs had hours to live. I just heard this morning that Palo Alto police had been placed on alert though.  My wife and me jogged past his house on my first visit in March 2010 (and saw Sergey Brin at Coupa Café, all in the same day). And after a year at Stanford, I know a lot of people who will mark his passing with the greatest of sorrows.
If for Jobs the man the lights may have gone out; Jobs the idea is a proposition that comes alive every time one of the devises he championed are turned on.
Its difficult to grow a country as our experience has shown. It's a painful process of experimentation we now know. But there are reasons to be hopeful, not because in the process of scattering the seeds of our efforts across time we expect that a Steve Jobs would emerge. Uganda has tones of talent that's true.
There are folks like Frederick Balagadde above. That picture was taken on graduation day at Stanford this year. Fred as we know him is building intelligent diagnostics.
The choice can never be that revolution today is limited to killing to build anymore. Tomorrows revolutionaries will see changing the world hopefully sitted before their laptops daring to dream.
But for other reasons; we have the youngest population in the world, we live in the cusp of technology, and our world probably won't survive without a great lot of innovation. I had woken up to post some analysis on where Uganda may head in building a society of conscience, and a better social and political culture, now I am both saddened and lifted by news of Jobs. The next 50 years may not be a straight shot but it belongs to millions of young Ugandans living in a world where you can build a global company from your garage, and do it with a Mac book not in Silicon Valley but somewhere in Katanga.
Thank you Steve Jobs and over to you Katangese.
Comments
comments