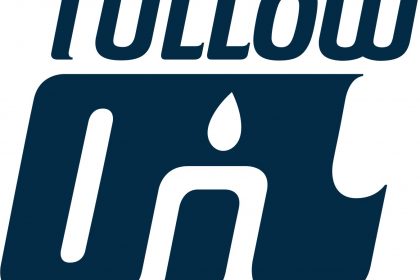 Reading Time:
3
minutes
I arrived at Nakawa High Court to a familiar sight of relative chaos. There are several damaged cars parked in the official lot, which also badly needs weeding. Across and over the eastern wall appears to be new apartments. The grey building is at least three floors and nearing completion. Across the road to the north fresh paint is being put on a two story building am told is a factory. The court, a bastion of justice and rule of law seems rather subdued this rainy morning.
In the compound more than usual security checks are taking place. Word is that since terrorism suspects have been charged here greater security arrangements have been made. This is the home of Justice Faith Mwondha, the former government Ombudsman, in whose court we were due to appear at 9 am for a procedural amicus hearing.
Since me and Charles Mwanguhya filed a Freedom of Information request to test our local statute by asking government to make public its agreements with international oil companies, this scene of polite indifference from judicial proceedings has been familiar. We have both been in court numerous times for this and other reasons given the litigious nature of the activist brand of journalism in Uganda. Today, counsel James Nagwala, a former law lecturer and the lawyer who has made his career in defending press freedoms over the last 18 years is the new face in this particular case. James and I are the first to arrive and we speculate on whether the case will proceed.
It did not. The Judge was away for a burial and the Court registrar Mr Musene Musimbi gives us a new date a week from today. It's a small world. A man I knew since he was a teenager and comes from a well-known family of lawyers represented the Attorney General's office.
So we retire to talk about why this case , active since 2007, is still snaking its way through the courts of law, one court adjournment after another. My own thinking about the case is rather simple. Open and freer societies are safer societies. In fact many professionals in the oil sector who have seen the contracts we are seeking or worked with them have said there is nothing to shield by protecting confidentiality. It's just that secrecy is an old cloak and the government has been slow to move in a new direction of new clothes.
All of this is of course about to change. There is a lot of window shopping for a new fit for the coming oil future.
A week from today there will be cocktail events in Kampala to mark the signing of a consortium agreement between the three oil companies, Tullow, Total and CNOOC,  that are due to start production in the country in the next two or three years.  Other types of scrutiny will overtake the agreements and as production becomes a reality new challenges will crop up no doubt.
There is something of a lacuna for now though. While asset transfers have occurred in oil fields Uganda has no formal legal system of managing the oil sector and relies on present government institutions including the Ministry of Finance and Energy.  Government officials will bring a new law soon but all professionals I have spoken to express the concern that the law will be working retrospectively, way after aspects of ownership and production have been settled by agreements that are not public.
This week has however been about good news in the sector. Well testing has reportedly begun and oil is finallygetting out of the ground. Negotiations, not yet public, suggest that the initial oil may go to electricity production a strategy I have been actively promoting. The modalities are yet to be worked out. Since oil sharing means literally sharing barrels of oil amongst the three companies and the government, whose oil and at what price is yet to be determined. More on this later.
Also many Ugandan professionals, mostly young men and women are getting jobs or providing services to the oil companies.
Total, for one, is bringing in 50 expats to head directorates in its Uganda operations but the number of local staff is set to increase to over 300. As for the FOI case, its work is almost done. When we filed the case it was normal to think of the oil sector as special. Secrecy was the default. Several years later the media is filled with news about the oil sector and stories about suspicion and fear of the sector
Comments
comments